Hagel tours warship, showcasing US commitment to Gulf region following Iran deal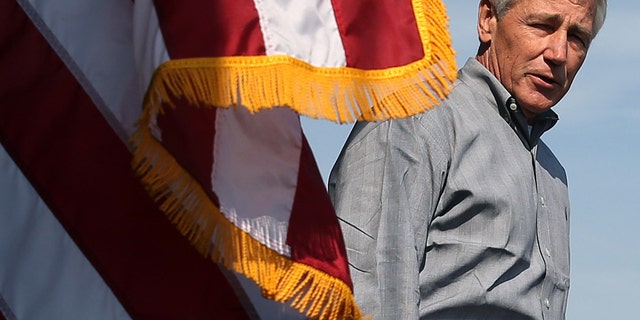 MANAMA, Bahrain – U.S. Defense Secretary Chuck Hagel says the U.S. is entering the new nuclear pact with Iran "very clear eyed" and it remains to be seen whether Tehran is serious about keeping its nuclear development peaceful.
Hagel spoke from the massive deck of the Navy's USS Ponce. It gave him a platform to showcase America's vow that its military commitment to the region remains strong and will not ebb as a result of the Iranian deal.
It also spotlights a new Navy warship program that allows the U.S. to position a staging base for commando units or other troops anywhere in the region without treading on any other nation's soil.
He says the next six months present an opportunity to see if Iran is serious about not developing its nuclear capabilities.