Gunmen kill Egyptian soldier in Sinai amid crackdown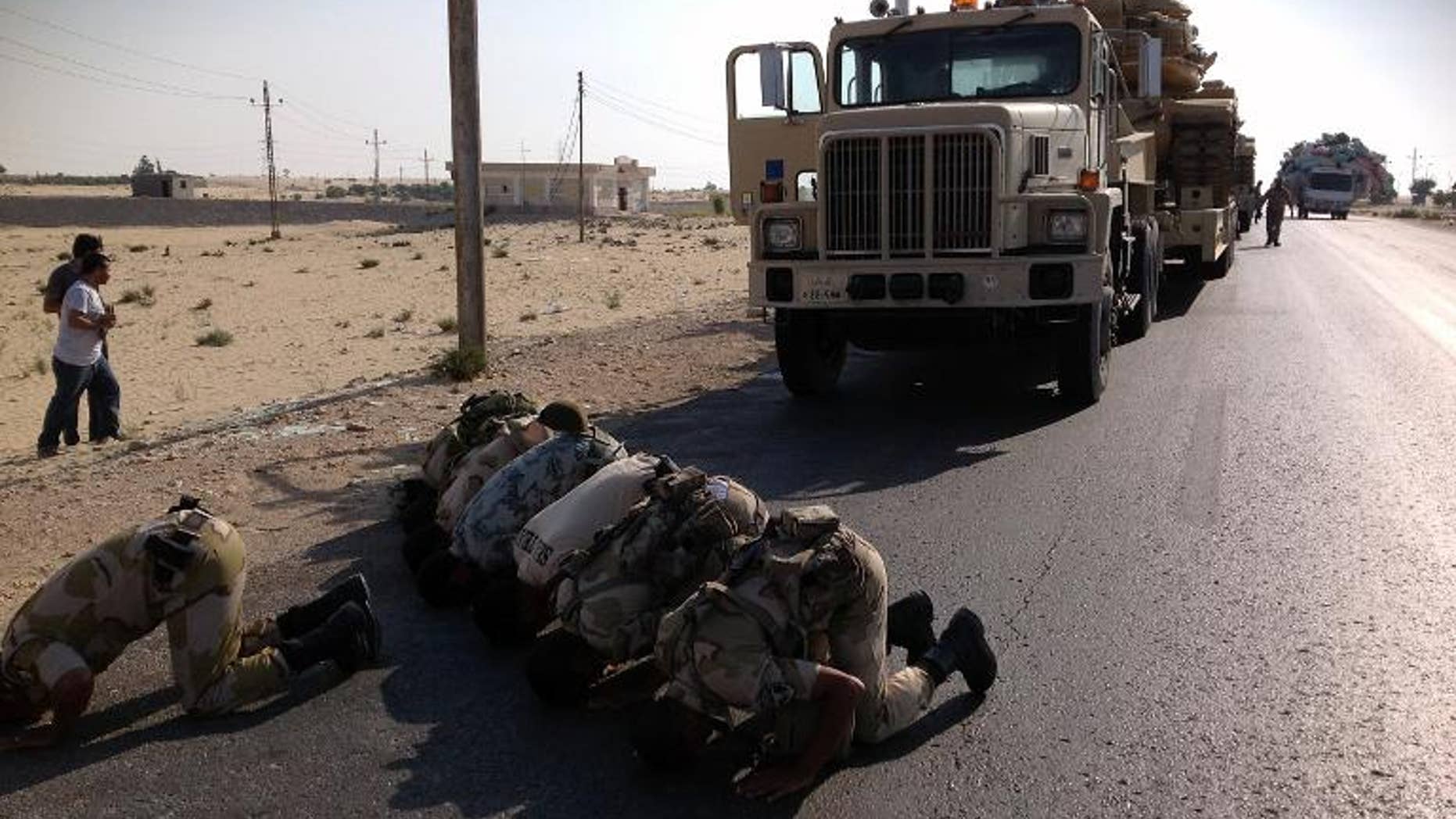 Cairo (AFP) – Gunmen shot dead an Egyptian soldier in Sinai on Saturday as army helicopters carried out air strikes on suspected militant hideouts, medics and witnesses said.
The 22-year-old conscript died of a chest wound after the attack in the northern town of Sheikh Zuwayid, medics said.
Apache helicopters launched another day of raids in the weeks-long campaign to crush Islamist insurgents in the peninsula, targeting suspected hideouts around Sheikh Zuwayid, witnesses said.
Meanwhile, a video purporting to show militants attacking Egyptian troops was posted on an Islamist jihadi Internet forum on Saturday.
It showed a roadside bomb targeting what appeared to be an armoured personnel carrier, and included threats of further attacks.
The military has poured troops and armour into Sinai to crush the insurgency which surged after it overthrew Islamist president Mohamed Morsi on July 3.
A subsequent crackdown on Islamists has resulted in hundreds of people being killed and more than 2,000 arrested nationwide.
In Sinai, dozens of soldiers and policemen have been killed in near daily attacks.
An Al-Qaeda-inspired group in Sinai, Ansar Beit al-Maqdis, said it was responsible for a failed attempt to assassinate the interior minister in a Cairo car bombing on September 5.
The military says it has killed or captured dozens of Islamist militants, some of whom claim allegiance to Al-Qaeda.