Guatemala police officer captures moment 'Volcano of Fire' erupts, engulfing streets in ash
A Guatemala police officer attempting to escape the dooming cloud of ash rushing toward him captured the moment Volcan del Fuego erupted on Sunday, sending people fleeing by foot and car before the thick, gray dust engulfs them.
The unidentified police officers were captured on video turning their vehicle around as a huge ash cloud from the volcano, also known as Volcano of Fire, began approaching them. The volcanic eruption hurled an ash cloud 14,700 feet above sea level, killing at least 62 people by Monday.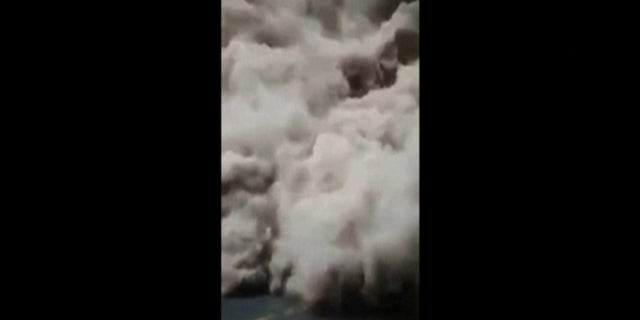 People on the ground attempted to outrun the cloud by foot, motorbikes and vehicles — but to no avail.
"Go, go, go, Chavez, be careful, be careful, start driving.... there are people, there are people (expletive), put the siren on...calm down, calm down...are those ambulances behind us? Don't worry, don't worry, this will clear," one of the officers could be heard saying.
But their attempt to escape was thwarted when the ash cloud caught up to their vehicle, covering their path and nearly wiping out all of their visibility.
It's unclear if the police officers were injured in the incident.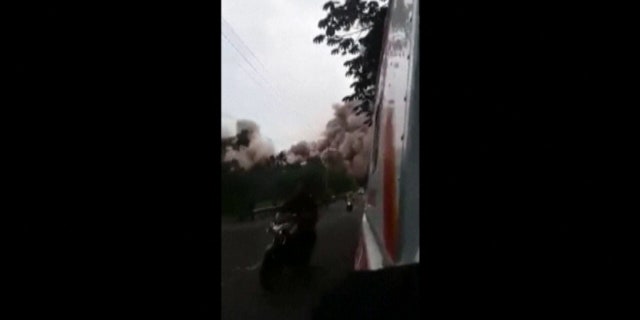 The Guatemalan volcano erupted on Sunday and sent flows of pyroclastic materials down its flanks into nearby towns. The lava covered several homes in the area.
GUATEMALA VOLCANO ERUPTION LEAVES DOZENS DEAD, THOUSANDS FORCED TO EVACUATE
At least 33 people were killed since the eruption, and the number of people dead is expected to rise, said Sergio Cabanas, the head of the country's disaster agency.
Another dozen people were rescued in area hit by thick ash, mud or lava.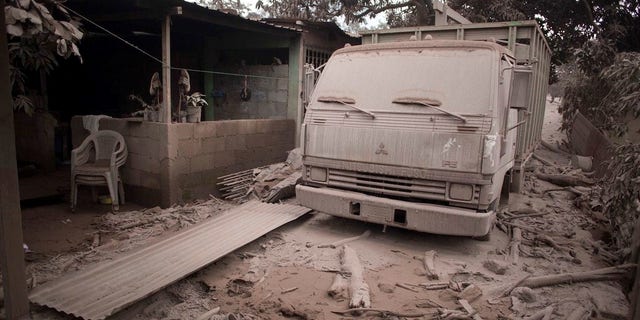 The charred landscape left behind was still too hot to touch or even to pull bodies from in many parts, melting the shoes of rescuers. Workers recounted finding bodies so thickly coated with ash they appeared to be statues. Inhaling ash or hot volcanic gases can asphyxiate people quickly.
"We were at a party, celebrating the birth of a baby, when one of the neighbors shouted at us to come out and see the lava that was coming," Hilda Lopez recalled. "We didn't believe it, and when we went out the hot mud was already coming down the street."
The Associated Press contributed to this report.