Grim poll for India's ruling Congress before election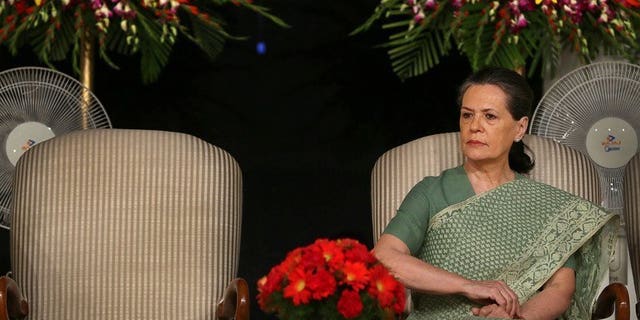 NEW DELHI (AFP) – India's scandal-rocked ruling Congress party and its current allies would fail to win enough seats to form a government if elections were held today, according to a poll on Tuesday.
The survey also showed that the main opposition candidate Narendra Modi was preferred as next prime minister, with 37.7 percent of those polled choosing the controversial Hindu hardliner.
Congress, run by the Gandhi family dynasty, has had almost a decade in power and is hoping for a third straight victory in national elections due by the middle of next year.
But the party controlled by Italian-born Sonia Gandhi has been hit by a series of corruption scandals, an ailing rupee and a struggling economy that last year grew at its slowest pace in a decade.
Congress would win just 119 seats in the lower house of parliament compared to 205 at the last election in 2009, the poll conducted for several television stations said.
As a result, it would fail to cobble together enough seats with its current allies to form a majority in parliament, the poll found.
In a glimmer of good news for Congress, the main opposition -- a coalition led by the Hindu nationalist Bharatiya Janata Party (BJP) -- would win 156 seats and would also be unable to form a majority government, the poll showed.
The BJP was projected to win 131 seats, the single largest party in a new parliament.
"Both of them (Congress and BJP) are too low to win," said Yashwant Deshmukh, chief editor of CVoter which conducted the survey.
The survey results suggest that forging alliances with smaller, regional parties will prove crucial at the election to secure a majority in the 543-seat lower house.
On the question of prime minister, 37.7 percent of those polled opted for Modi compared to 17.6 percent for Congress heir-apparent Rahul Gandhi, who is Sonia's son.
Congress Prime Minister Manmohan Singh received 6.2 per-cent rating and Congress party president Sonia Gandhi 3.9 per cent, it said.
"It's all one-way traffic for Modi, he is the most popular choice by far," Deshmukh told AFP.
Modi, the chief minister of the thriving western state of Gujarat, was chosen by the BJP in June to front the election and is likely to be tapped as prime minister should the BJP win.
But he remains a divisive figure nationally after being accused of doing little to stop religious riots in his state in 2002 in which some 2,000 people -- mainly Muslims -- were killed.
The survey questioned 13,000 people face to face across all states on their voting intentions, and was conducted between July 18-24. Those surveyed were a representative sample of 36,914 voters whose views are tracked by CVoter over a number of months.