Greece says last obstacles lifted for rescue loan payout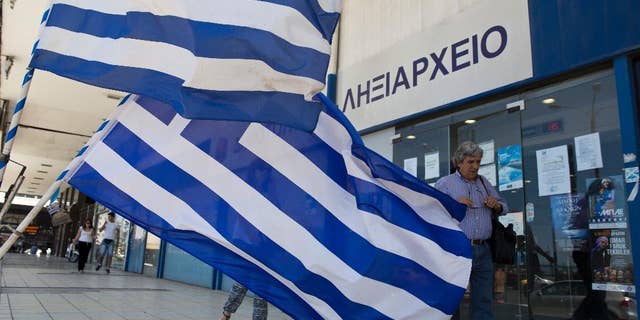 NEWYou can now listen to Fox News articles!
ATHENS, Greece – Greece's left-led government says it expects within hours to conclude talks with its European creditors that will secure a rescue loan installment, without which the country would be unable to pay its debts next month.
Government spokeswoman Olga Gerovassili says all outstanding issues have been resolved and negotiations are expected to be completed Tuesday.
She says this will allow the start Wednesday of the necessary approval process for the deal by the parliaments of European countries participating in Greece's bailout.
Greece has depended on bailouts since it lost bond market access in 2010. The money is conditional on cutbacks that have reined in overspending but also cost a million jobs and shrunk the economy by a quarter.
The government recently passed a new round of tax hikes and pension reforms.