Grassroots champions of rights and accountability stand trial in China's crackdown on dissent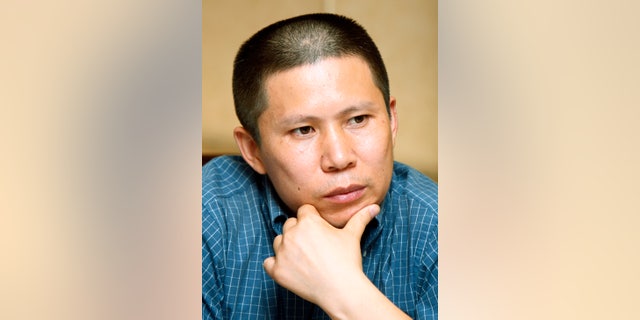 BEIJING – Several citizen activists who want many of the same things Chinese leader Xi Jinping says he wants — less corruption and a fairer society — stand trial this week in Beijing in cases reflecting Xi's intense campaign to quash any potential threat to one-party rule.
The essentially closed-door trials starting Wednesday underline the Xi administration's determination to nip the buds of any social groups that might blossom outside the Communist Party, even if their goals largely overlap with the party's stated drive to root out corruption, restore its connection with ordinary folks and build an equal and fair society.
"It is really the effort by the regime to prevent any organized opposition," said Dali Yang, a political scientist at the University of Chicago. "One of the many ironies is that the appeals by the defendants are authorized by the Chinese law, and it is very hard to argue that they are subverting the government."
The activists, members of nascent, grassroots groups known as the New Citizens movement, are typically charged with illegal gathering, inciting trouble or disrupting public order. The prosecutions come amid the Chinese leadership's broader crackdown over the past year on dissent, including the silencing and detentions of influential bloggers and advocates for minority rights in Tibetan and Muslim Uighur areas.
The centerpiece of the New Citizens crackdown is the trial Wednesday of the movement's founder, lawyer Xu Zhiyong, in Beijing's No. 1 Intermediate People's Court. He is charged with disrupting public order in connection with groups of up to 100 people gathering in public places to call for education equality or the disclosure of public officials' assets to curb corruption.
No media or outside observers have been allowed to attend the proceedings. The vaguely defined charge can result in a prison sentence of several years.
Xu has been seeking social changes within Chinese law and wants to foster a civil society by making more Chinese aware of their rights as citizens. He has been cautious not to form any organization, though the charges against him appear to be linked in part to his call for people to gather for monthly dinners to discuss China's constitution.
At least six other people — Zhao Changqing, Ding Jiaxi, Li Wei, Yuan Dong, Hou Xin, and Zhang Baocheng — go on trial later in the week in Beijing on similar charges.
Critics have called the crackdown hypocritical given that one of the movement's foremost objectives — fighting graft — aligns snugly with Xi's hallmark campaign to crack down on party and government corruption. Both the movement and the government also call for equity in education.
"Instead of President Xi Jinping's promised clampdown on corruption, we are seeing a crackdown against those that want to expose it," said Roseann Rife, East Asia research director at Amnesty International.
In an additional trial in the southern city of Guangzhou, Liu Yuandong, an activist involved in public rallies for a weekly newspaper that had been censored by party officials, will go on trial Friday on charges of disrupting public order and falsely reporting capital in business registration.
Liu is one of the founders of the Southern Street movement, separate from New Citizens, but also an amorphous, grassroots group with similar goals.
Last year, a document purportedly circulated by the Communist Party's top leadership warned of the dangers of citizen movements, saying they would eventually form a political opposition force to challenge the party at the grassroots level.
The circular, known as Document No. 9, has been published in the Hong Kong-based Mingjing Weekly and is widely believed to be authentic, though it has not been confirmed by top officials.
The document characterizes citizens' calls for public disclosure of officials' assets as a tactic by anti-China forces in the West and dissidents at home to incite discontent.
One activist who made such calls, Liu Ping, was charged with illegal assembly over a photo of her and two others holding signs calling for the release of other protesters in the southeastern province of Jiangxi.
"Legally speaking, she has violated no law at all — completely innocent," said Shanghai-based lawyer Si Weijiang, who defended Liu in court last month. "But the party-controlled court will issue whatever verdict the party wants."