Gorilla escapes pen at London Zoo before being tranquilized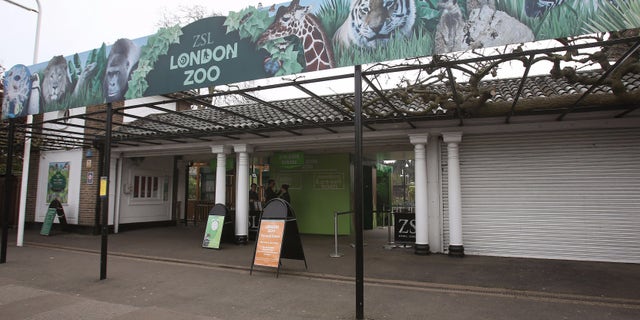 Visitors to London Zoo were locked inside attractions after reports a gorilla had escaped from its enclosure.
The creature was eventually subdued by keepers using a tranquilizer dart and recaptured.
Earlier the zoo told Sky News it was "managing an incident at ZSL London Zoo".
Footage posted on social media from inside a zoo restaurant shows armed police walking through the grounds.
Scotland Yard said in a statement it was called to the zoo, in Regent's Park, just after three o'clock this afternoon.
The statement said: "We were called at 1515 by security to an ongoing incident [at the zoo].
"We are still down there providing support to staff."
Eyewitness Brad Evans, who was in the zoo at the time, told BBC Radio London: "We were having a cup of coffee in the main restaurant area when they locked us all in and said there was an incident.
"They gave us free teas and coffees and obviously we were asking what was going on and they told us that a gorilla had got out of its enclosure.
"As we were waiting we saw the police turning up in numbers with loads of guns."
According to the zoo's website there are at least seven gorillas living in its Gorilla Kingdom.