Global stock markets edge down as oil price recovers some lost ground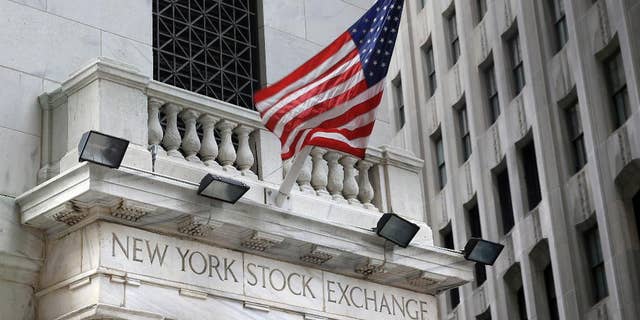 LONDON – Global stock markets edged down on Wednesday while oil prices recovered some ground after their recent rout.
KEEPING SCORE: Britain's FTSE 100 fell 0.1 percent to 6,128.600 and France's CAC 40 shed 0.9 percent to 4,639.28. Germany's DAX fell 0.6 percent to 10,612.64. Wall Street looked likely to follow Europe's lead. Dow futures were up 0.1 percent and S&P 500 futures fell by the same rate.
ENERGY: Oil prices rose after major losses this week, with U.S. crude oil gaining 0.8 percent to $37.81 in electronic trading on the New York Mercantile Exchange. It fell 14 cents to $37.51 on Tuesday, near a seven-year low. Muted demand and oversupply are still hanging over the energy markets, analysts said.
VW UPDATE: Shares in Volkswagen jumped 6 percent after the German carmaker said that a problem with carbon dioxide emissions is far smaller than initially suspected. It had earlier noted "unexplained inconsistencies" in the carbon dioxide emissions from up to 800,000 vehicles. The case comes on top of the scandal over its cheating on U.S. emissions tests for a different gas, nitrogen oxide.
YAHOO: Shares in Yahoo gained more than 2 percent in premarket trading after the company said it is scrapping its original plan to spin off its prized stake in China's Alibaba Group and will instead explore breaking off the rest of its business into a new company. The change of heart comes after Yahoo's board met last week to review the proposed Alibaba spin off, as well as CEO Marissa Mayer's stalled attempts to turn around one of the Internet's best-known companies.
ASIA'S DAY: Japan's Nikkei 225 fell 1.0 percent to 19,301.07, despite the upbeat machinery data, and Hong Kong's Hang Seng lost 0.5 percent to 21,803.76. Australia's S&P/ASX 200 dropped 0.6 percent to 5,080.50. South Korea's Kospi was barely changed at 1,948.24 and the Shanghai Composite Index rose 0.1 percent to 3,472.44. Most markets in Southeast Asia were lower.
JAPAN MACHINERY: Orders for machinery, which tend to be a relatively volatile indicator for corporate investment, jumped 10.7 percent from the previous month in October. Data showed strong foreign demand and surging orders for railway cars and aircraft.
CURRENCIES: The U.S. dollar was trading at 122.44 yen, down from 122.99 yen in the previous session. The euro rose to $1.0953 from $1.0888.