'Gilligan's Island' puppies were castaways, just like TV characters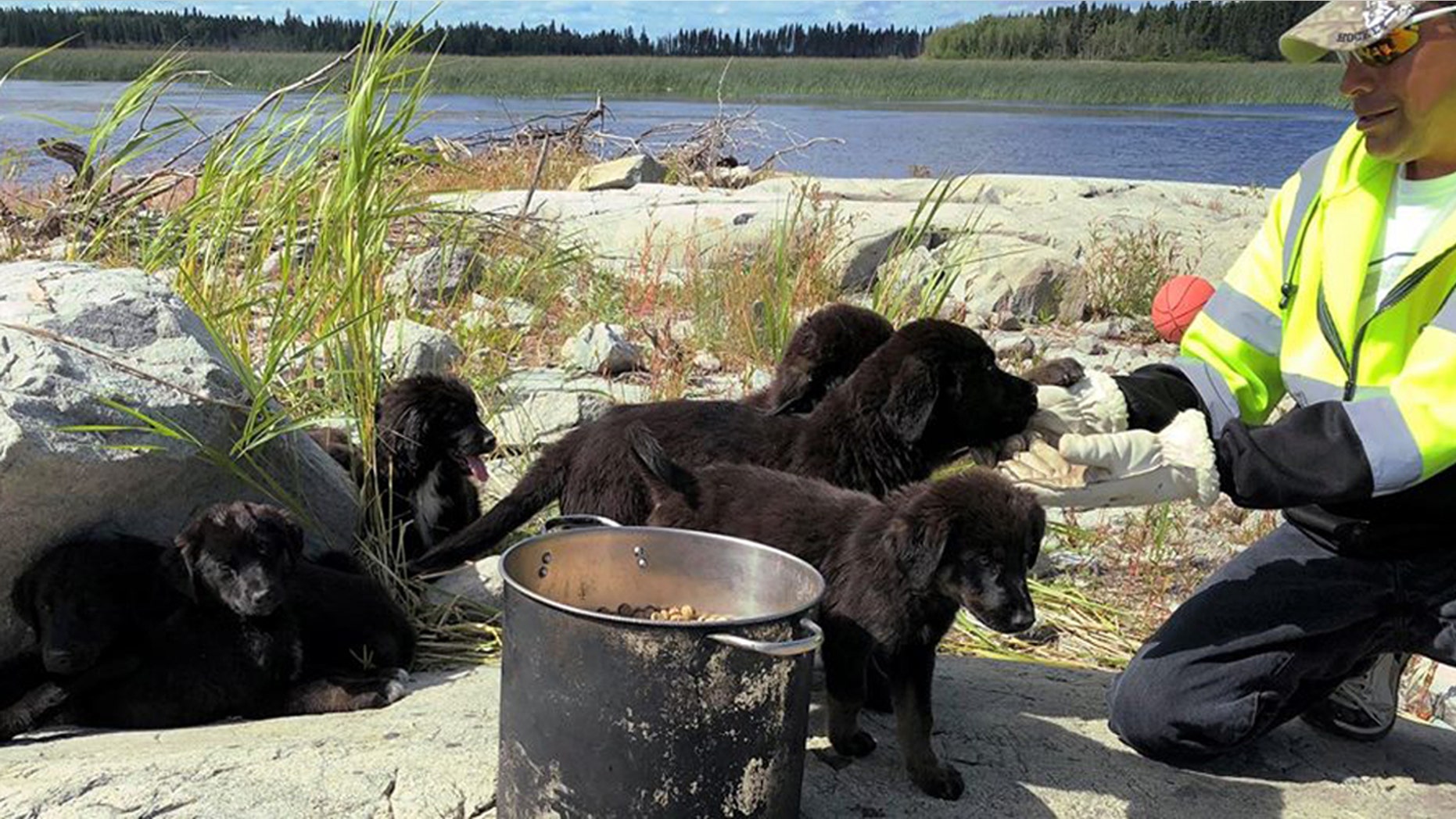 A litter of seven puppies was found this week, unattended and starving on an uninhabited island in the middle of a Canadian lake. The pups have since become known as the "Little Gilligan's Island Puppies."
Each of the pups has been named for a character from "Gilligan's Island," the popular 1960s comedy series about a group of castaways stranded on an island, the CBC reported.
"They will be the Gilligan's Island crew — four boys, three girls," Deb Vandekerkhove, director of the Norway House Animal rescue, told the Canadian news network. "As we meet them, we will attach their names based on their personality — you know, who's the goof, who's the boss."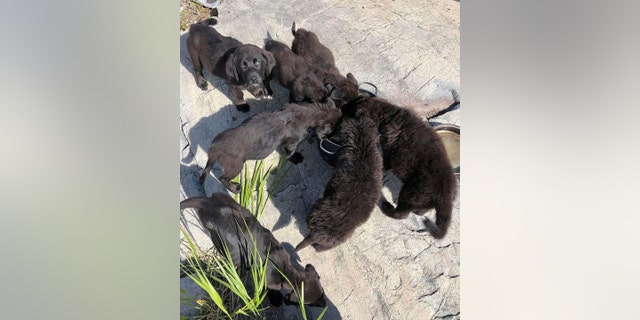 Gilligan, Skipper, Ginger, the Professor, Mary Ann, Thurston Howell III and Mrs. Howell were the names given to the black, Labrador retreiver-mixes, the Canadian Press reported.
The cute puppies were on their way Saturday to an animal rescue facility in Winnipeg, Manitoba.
It was unclear how they ended up stranded on the small, remote island near Cross Lake, Manitoba.
Vandekerkhove said a boater named Junior Cook discovered the pups, which are about 4 months old. Cook gave them whatever food he had on the boat and got in touch with the rescue, she told the CBC.
The rescue will eventually put the Gilligan's Island puppies up for adoption.