Germany's Merkel underlines creditors' refusal to consider new debt forgiveness for Greece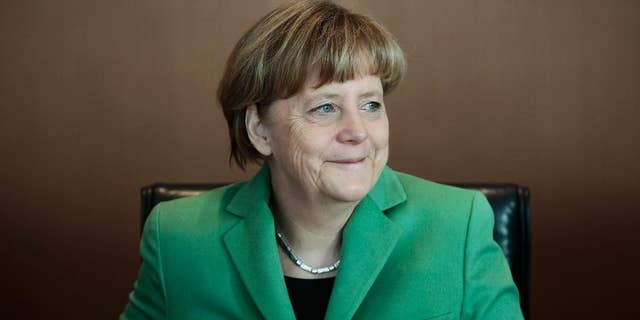 NEWYou can now listen to Fox News articles!
BERLIN – German Chancellor Angela Merkel is underlining the refusal of Greece's European creditors to consider forgiving part of the debt-ridden country's rescue loans though stressing that Berlin's aim remains to keep Greece in the eurozone.
Greece's new government insists it will honor pre-election promises to seek a cut on the country's rescue debt and scrap painful budget measures that were demanded in exchange for the loans.
Merkel said in an interview with the daily Berliner Morgenpost published Saturday that Europe will continue showing solidarity with Greece and other strugglers "if these countries undertake their own reform and saving efforts."
Asked whether there will be a debt cut for Greece, she replied that Athens already was forgiven billions of euros by private creditors and added: "I don't see a further debt haircut."