Germany's Merkel to work with Italy's populist new govt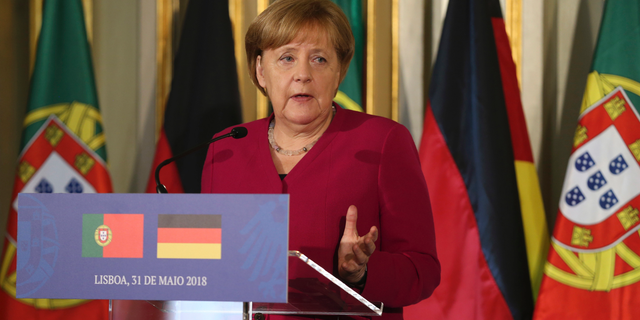 NEWYou can now listen to Fox News articles!
BERLIN – German Chancellor Angela Merkel says she will approach Italy's populist new government with an open mind and try to work with it "instead of speculating about its intentions."
A key partner in Italy's new coalition, the right-wing League, has been sharply critical of the European Union. League leader Matteo Salvini, Italy's new interior minister, has said that Italians "aren't the slaves" of EU powerhouses Germany and France.
Asked about the comments, Merkel told the Frankfurter Allgemeine newspaper in a wide-ranging interview Sunday that "it's best to focus on talking about the issues" with Italy, Europe's fourth-largest economy.
She says Germany has an interest in safeguarding Europe's ability to act and making its voice heard, at a time when the global order is changing, including the role of the United States.