Germany's Merkel to hold talks with Russian President Putin on sidelines of D-Day event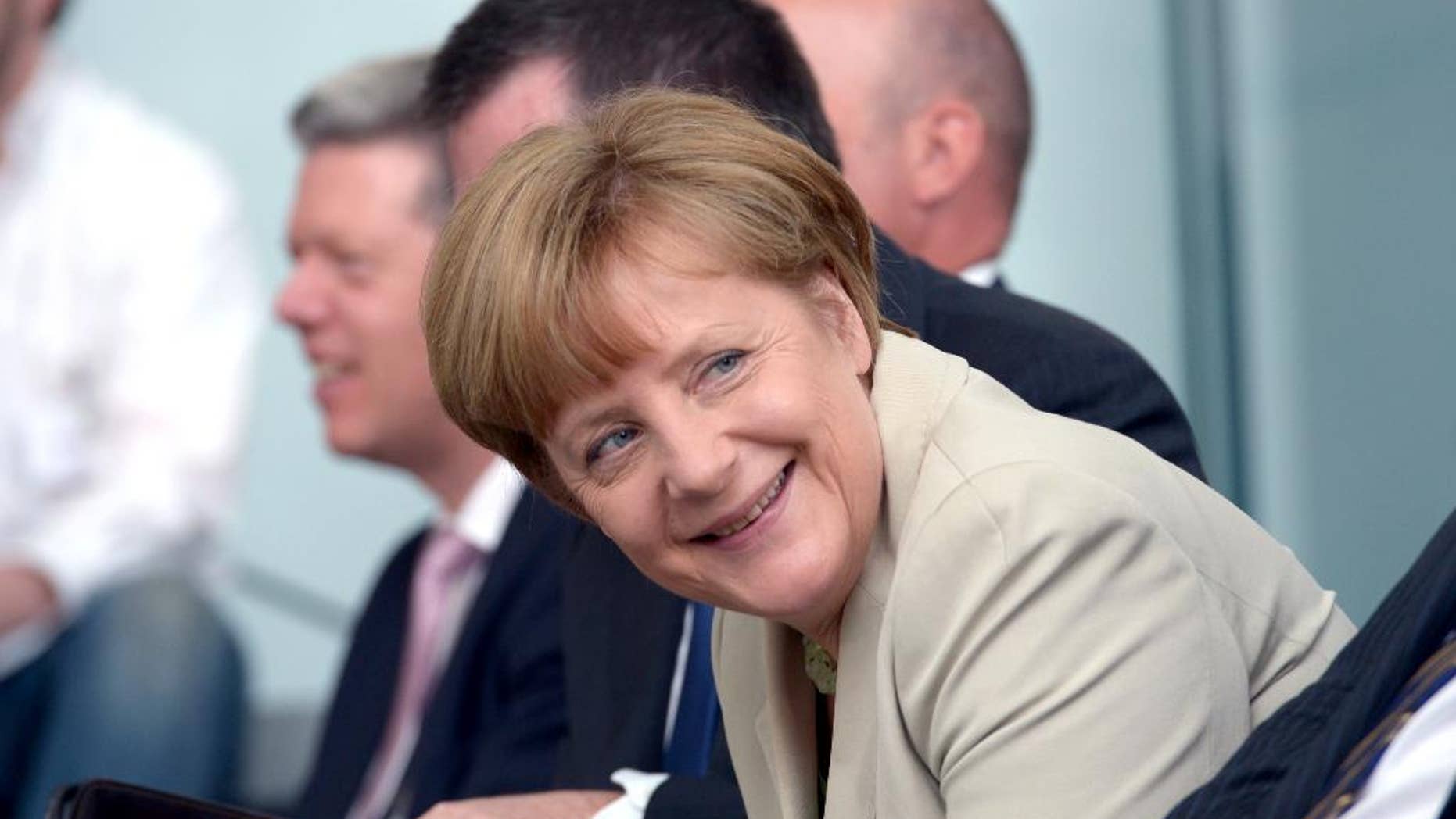 BERLIN – The German government says Chancellor Angela Merkel will meet Russian President Vladimir Putin on the sidelines of this week's commemoration of the 70th anniversary of the D-Day landings.
A government spokeswoman said Merkel and Putin discussed the situation in Ukraine over the telephone Tuesday and agreed to continue the talks Friday, when both leaders will attend the commemoration of the D-Day landings that led to Allied victory in World War II.
Speaking on condition of anonymity in keeping with government rules, she said the talks would concentrate on measures that could stabilize the situation in Ukraine.
Merkel noted Monday that she has spoken regularly with Putin over the telephone since Ukraine crisis erupted and said "what I have to say isn't influenced by whether it's over the phone or directly."