Germany's Merkel indicates more eastern Ukraine rebels could be targeted by sanctions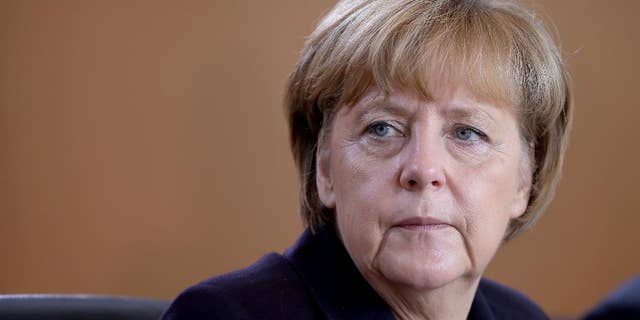 BERLIN – German Chancellor Angela Merkel is indicating that more rebel leaders in eastern Ukraine could be added to lists of people targeted by European Union sanctions following much-criticized weekend elections.
Ukraine and Western governments say Sunday's rebel-held vote endangered a cease-fire deal that envisioned local elections in the east under Ukrainian law. Russia has backed the vote.
Asked Wednesday whether she would back further economic sanctions against Russia, Merkel said: "We should take another look regarding the listing of certain people who now have responsibility in eastern Ukraine because of these illegitimate elections."
She added that "beyond that, we should simply keep what we have in the way of sanctions."
Merkel says she'd like to be able to talk about lifting sanctions but that isn't possible now.