Germany to San Francisco flight returned to airport due to security threat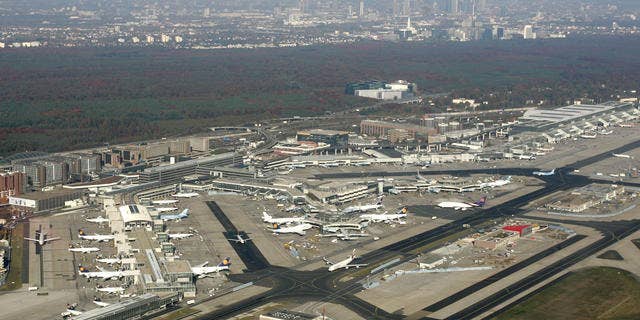 A United Airlines flight from Frankfurt, Germany to San Francisco returned to Frankfurt shortly after takeoff, landed safely, and was surrounded by emergency vehicles as passengers evacuated the plane Friday.
The United Airlines website listed flight UA902 from Frankfurt as "canceled due to security disruptions," but gave no further details.
The incident occurred as emergency officials at airports and government buildings were on high alert all over the world on Friday, the 14th anniversary of the September 11 terror attacks in New York City, Washington D.C. and Shanksville, Pa.
The flight tracking website FlightStats.com listed the plane as a Boeing 747 passenger jet that was "diverted" and had not landed at its intended airport.
The plane had reportedly been flying for about 10 minutes when it turned around and returned to Frankfurt International Airport without any explanation from the flight crew, a passenger with the handle @demed tweeted Friday.
"Deboarding @united #UA902 after being rerouted back to #FRA. No word on what scare is about," Demed tweeted.
Photos posted on Twitter that appear to be taken from the Frankfurt tarmac show several emergency responders helping passengers deplane.
"No clue where this @united #UA902 thing is going & whether we'll make it to #SFO today. #FRA staff is helpful & diligent but know little," Demed tweeted later.