Germany elects first two deputies of African origin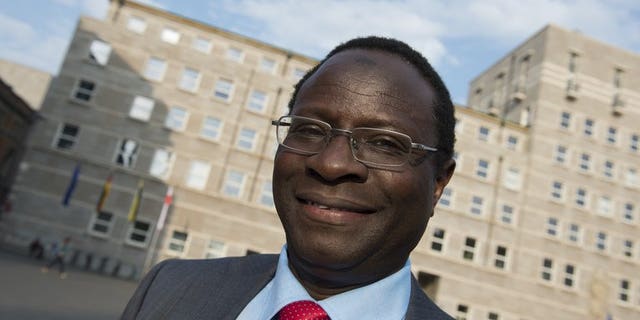 BERLIN (AFP) – Germany's first two lawmakers of African origin cheered their victory as trailblazers Monday after winning in weekend elections.
Senegalese-born Karamba Diaby, 51, will represent Halle, an eastern city of 230,000 people, for the Social Democrats in the Bundestag lower house of parliament.
And a German actor of Senegalese extraction, Charles M. Huber, captured a seat for Chancellor Angela Merkel's conservative Christian Democrats.
"I'm in!" Diaby wrote on Twitter under his handle @KarambaDiaby. "Thank you for your trust," he added on his Facebook page.
"It is a good feeling," Diaby told AFP after failing to capture a direct mandate but clinching his seat via the party list.
"I am looking forward to having the chance to shape policy in the Bundestag."
Born in Dakar in 1961, Diaby moved in 1985 to then communist East Germany with a scholarship to study chemistry.
Settling first in Leipzig, he moved to Halle in 1986 where he now lives with his German wife and two children.
Diaby said he aims to focus on education, a national minimum wage and social justice as a lawmaker.
As far as his victory's historic importance, Diaby was modest.
"If I can contribute to raising awareness to create more opportunities for people with foreign roots then that is good," he said.
Huber, 56, will represent the southwestern city of Darmstadt.
"Dear friends. I AM IN THE BUNDESTAG," he tweeted under his handle @charlesmhuber49.
Huber is seen posing with Merkel on his Facebook page and is widely known in Germany for his role as a detective on the television crime show "The Old Fox", which ran from 1986 to 1997.
Born in Munich in 1956, Huber is the son of a Senegalese diplomat and a German woman.