German officials search for Berlin market attacker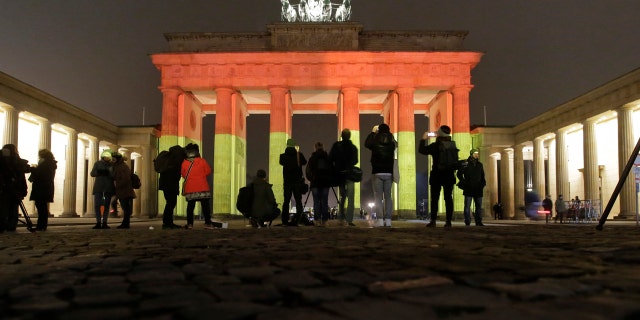 BERLIN – German investigators were searching Wednesday for the killer or killers in Monday's attack on a crowded Berlin Christmas market after a man arrested soon after the rampage was released for lack of evidence and the Islamic State group claimed responsibility.
Police in Berlin said they had received 508 tips on the attack as of Tuesday night, but it wasn't clear whether prosecutors had any concrete leads.
The attack on the market next to the Kaiser Wilhelm Memorial Church in the center of the capital left 12 dead and 48 injured. Shortly afterward, a Pakistani man who had come to Germany as an asylum-seeker was detained based on a description from witnesses of a suspect who jumped from the truck and fled.
However, the Pakistani man was freed Tuesday after prosecutors couldn't find evidence tying him to the attack.
The claim of responsibility carried on IS's Amaq news agency on Tuesday described the man seen fleeing from the truck as "a soldier of the Islamic State" who "carried out the attack in response to calls for targeting citizens of the Crusader coalition."
Germany's top prosecutor, Peter Frank, told reporters before the claim that the attack was reminiscent of July's deadly truck rampage in Nice and appeared to follow instructions published by IS.
"We don't know for sure whether it was one or several perpetrators," he said. "We don't know for sure whether he, or they, had support."
Berlin Mayor Michael Mueller said Wednesday it was "good to see that Berliners aren't being intimidated."
"I don't think there's any need to be afraid," he told ZDF television. "The police presence has been significantly heightened ... and of course other measures taken to find the perpetrator quickly."
Mueller argued that there are limits to increasing security, given the number of public spaces and events.
"It wouldn't be our free and open life any more if we escalated security measures so much that people worry about going anywhere, that there are strict entry checks," he said. "We don't want that. It must be appropriate and goal-oriented."
Referring to security measures, he added: "A lot has happened, and more certainly will."