German court convicts far-right politician over arson attack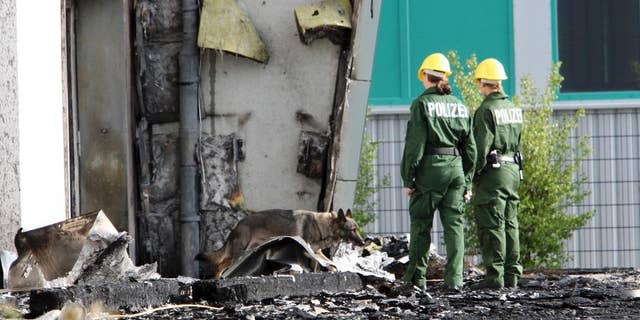 NEWYou can now listen to Fox News articles!
BERLIN – A German court has convicted a far-right politician for burning down a building intended as housing for refugees.
The Potsdam court sentenced 29-year-old Maik Schneider, a member of the National Democratic Party , to eight years imprisonment for arson Thursday.
The dpa news agency reports that Schneider was given an additional prison term of 18 months for separate offenses.
Another defendant, who wasn't identified by dpa, also was sentenced to eight years for the arson. Four other people received suspended sentences ranging from eight months to two years.
The attack in August 2015 destroyed a gym in the village of Nauen, about 15 kilometers (9 miles) west of Berlin.
Schneider, a local politician, claimed during the trial that the fire was an accident and denied xenophobic motives.