German central bank to repatriate gold stored in US, France after auditors bemoan oversight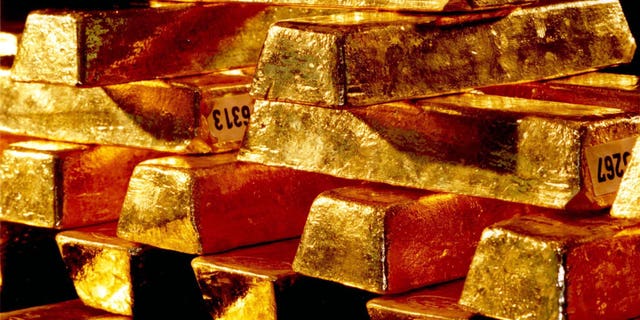 FRANKFURT, Germany – Germany's central bank is to bring back home some $36 billion worth of gold stored in the United States and France.
The Bundesbank said in a statement Wednesday that it will repatriate all 374 tons of gold it had stored in Paris by 2020. An additional 300 tons — equivalent to 8 percent of the Bundesbank's total reserves worth about $183 billion — will also be shipped from New York to Frankfurt.
Frankfurt will hold half of Germany's 3,400 tons of gold by 2020, with New York retaining 37 percent and London storing 13 percent.
The move follows criticism from Germany's independent Federal Auditors' Office last year bemoaning the central bank's oversight of gold reserves abroad.