Gaza Amusement Park Torched by Hamas After Men and Women Found Mingling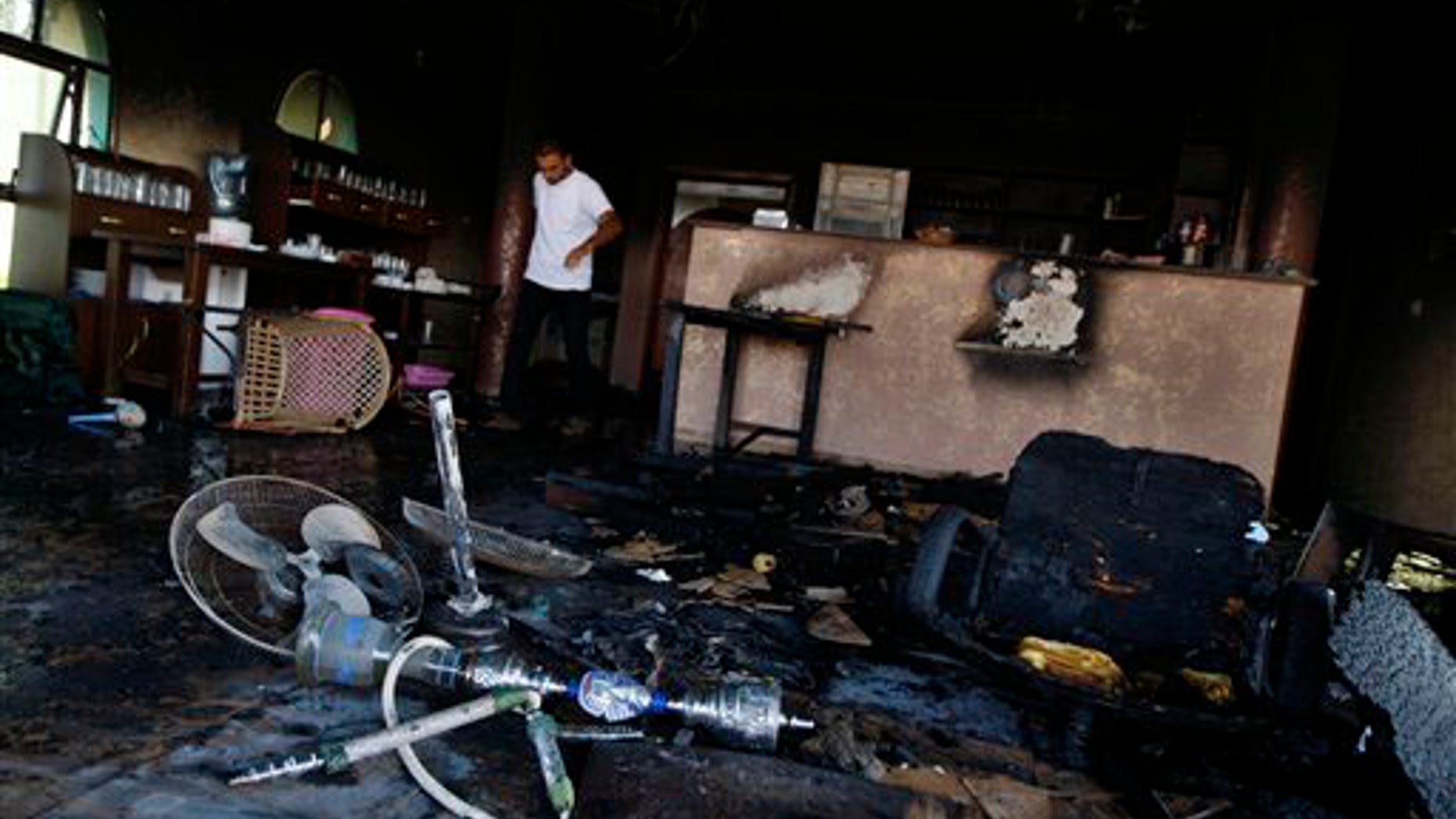 GAZA CITY, Gaza Strip -- A Gaza amusement park recently shuttered by the Hamas government has been burned down.
Ala al-Araj, an owner of Gaza Crazy Water park, says masked men tied up guards early Sunday, dumped gasoline around the plastic slides and torched them.
The park is one of Gaza's few recreational sites and serves the area's small wealthy class.
The Hamas government shut it down in August after men and women were seen mixing together.
Hamas police also accused the park's staff of serving water-pipes to women. Hamas has banned the pipes for women.
In June, assailants torched a U.N. children's summer camp after Hamas officials condemned it for spreading immorality among children.
Hamas officials would not comment.