From terrors of North Korea to US college student: One woman's amazing journey
When Grace Jo walks along the leafy paths of Montgomery College in Rockville, Maryland, she is indistinguishable from any other American college student.
But the 26-year-old's astounding journey took her from the gulags of North Korea's brutal dictatorship - and the very edge of starving to death - to a new, unimaginable life in the United States.
"America is the greatest country in the world," Grace told Fox News in advance of a New York City forum being held by the George W. Bush Institute called "The Spirit of Liberty: At Home, In the World."
The Thursday event focuses on freedom, free markets and security and will also feature, along with former President George W. Bush, panels attended by former Secretary of State Condoleezza Rice, Madeline Albright, and current U.S. Ambassador to the United Nations Nikki Haley.
In Grace, they will encounter a young woman of strong resolve who is bluntly clear about what she hopes will be the fate of Kim Jong Un's regime.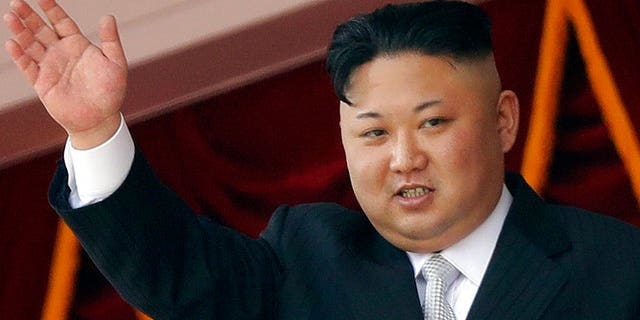 "The North Korean regime should not exist in this world any more, any longer. The U.S. government military force, or any independent force should stop the North Korean regime, because the regime is killing the innocent people in the country. Child, babies and moms are dying without any hope."
She says from firsthand experience that tough talk is the only thing that the Kim Jong Un regime understands.
"I believe North Korean regime will not listen if we speak nicely. So I think it is time to take action to the North Korean government, because if we don't have any action and only speak words and try to give something to them, like give a candy to a little crying kid, it can solve for the moment but it will not solve for the long run," she adds.
She does not think a military strike, with its predictions of a possible catastrophic loss of life in South Korea and the region, is feasible. "I don't want to drop a bomb," she says. Grace hopes the U.S. and its allies can conduct covert actions that will lead to the toppling of the regime. She does not think sanctions have or will work to deter Pyongyang's nuclear programs and military aggression, saying "they are very smart people, that's why they can keep their regime that long."
Grace is a recipient of the North Korean Freedom Scholarship program run by the President George W. Bush Institute. The former president and the institute established a $25,000 fund to help the first eight North Korean escapees to "pursue higher education and build productive, prosperous lives as new Americans." Their studies range from theology and medicine, to engineering.
Grace hopes to eventually attend law school. Her American dream is coming true, in contrast to the never ending nightmare she endured in North Korea.
She says she and her family escaped three times to China, only to be caught and sent back. Her two younger brothers died of starvation and her father died from being tortured while in police custody for sneaking a bag of rice back from China. She says starvation was rampant while she was growing up, and that the family was occasionally given a bag of potatoes by the government.
She recalled her family living for ten days without any food, surviving only on water. That's when her mother found six baby mice in a field and her grandmother made soup out of them in order to feed the family.
"We almost gave up our life, but it is kind of a miracle, a miracle happened to my family to survive."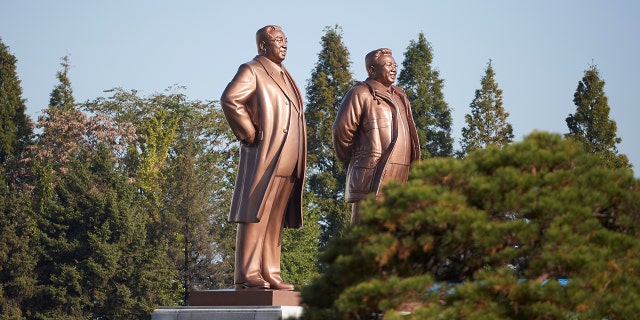 She says that as a child, she was taught to always bow before the portrait of then- North Korean leader Kim Il Sung and later his successor, his son Kim Jong Il. They are the grandfather and father of current dictator Kim Jong Un.
"During New Year's time, New Year's day, the government will give us little kids a gift bag, which is cookies and candies bag and we would hold the bag in front of us and bowed to the portrait for three times, so that was the lecture I got from my grandmother. I had to bow to the leader's portrait and I have to thank to him whenever or whatever food I can eat."
Grace says after one escape, she was captured and sent to a North Korean intelligence center prison.
"I saw the North Korean agents torturing adults there and yelling them, it was kind of a scary place. It was dark and had no lights, small room with many people at the night so many insects walking on the wall and a dark hole with a fence around, so it was really scary."
Grace eventually arrived in the United States in 2008 with her mother and sister, as refugees under the UNHCR, the United Nations refugee agency. She became a U.S. citizen in 2013 and is thankful that the Bush Institute is making the North Korean issue a major cause.
"It is an issue that is very close to President Bush's heart," says Lindsay Lloyd, the Deputy Director of the Bush Institute's Human Freedom Initiative. "When he was in office he met with several North Korean dissidents. He was the first president to do that. They don't typically make a lot of noise about it, but they regularly meet with escapees, refugees, and activists."
The Bush Institute started focusing on the North Korean issue in 2014, and seeks ways to help the North Korean community in the United States, which is very small. Lloyd says that there are about 250 refugees and 300 to 400 other North Koreans who have settled here. Many need assistance to not only acclimate to a new culture, but to assimilate into American life.
"One of the things that came across very clearly was the importance of education. All of them recognize the benefits of education. We worked with the Korean American community to raise the money and launched the scholarship program in January."
The second round of the North Korean Freedom Scholarship program will be announced next year.
While Grace is grateful for her path, she does not want those left behind to be forgotten, and the issue of human rights to be lost amid the focus on Kim Jong Un's nuclear threat.
"All those people are dying there. They are suffering in North Korea. Please think about the children who are dying there without any hope."
She says despite all of the international efforts to strangle Kim's regime, the situation in North Korea is "getting worse, but it never gets better."
Beside her studies, Grace has organized a non-profit aimed at helping rescue North Koreans and resettle them in a safe country. The effort, NKinUSA or North Koreans Refugees in the United States, is hoping to raise $10,000 to fund two rescues.
Fox News producers Ben Evansky and Jennifer Bowman contributed to this report.