French government says it thwarted possible attack, 2 brothers arrested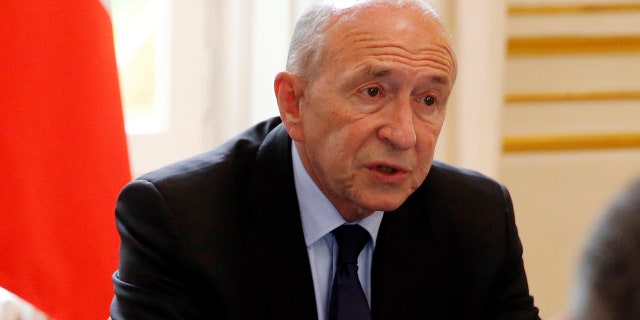 NEWYou can now listen to Fox News articles!
French police arrested two Egyptian-born brothers suspected of plotting a terrorist attack in Paris using either explosives or the deadly poison ricin, the government said Friday.
The brothers communicated their plans on encrypted messaging app Telegram, which authorities intercepted while tracking potential extremist activity on social networks, Interior Minister Gerard Collomb told BFM television.

"They are two young individuals of Egyptian origin who were preparing an attack," Collomb told the station. "They possessed instructions on how to build ricin-based poisons."
Ricin is a lethal poison that attacks and kills an individual's cells, according to the CDC. Exposure to fatal doses of ricin can lead to bloody vomiting and diarrhea, respiratory failure and organ failure. Death can occur within 36 to 72 hours depending on the dose and how one is exposed.
French authorities didn't immediately provide details on what the brothers' were planning to attack.
Collomb's announcement came six days after an Islamist extremist went on a rampage in Paris, stabbing five people, one of them fatally.
The assailant, a 20-year-old Frenchman of Chechen origin, had been on a watch list for radicals, like several others who have attacked France in recent years.
Attacks launched by Islamist militants or individuals inspired by groups like Islamic State have killed over 240 people in France in the past three years, Reuters reported.
The Associated Press contributed to this report.