French-American who would 'give anything' new hero in high-speed train attack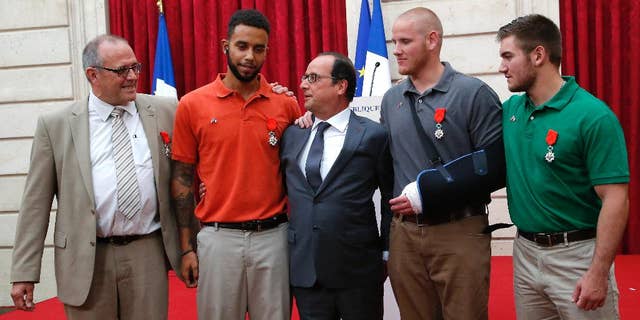 PARIS – An American teacher and artist who has lived in France for more than two decades is emerging as another hero in the high-speed train attack thwarted by a group of quick-thinking men.
Mark Moogalian remained hospitalized Tuesday in the northern city of Lille with a bullet wound in his neck and back, and his sister in Virginia said the reports that he was shot while trying to wrest the assault rifle from the gunman were in character.
Julia Allen told NBC News that her brother "would give anything for anybody."
Moogalian's wife, Isabelle, told Europe-1 radio that U.S. Airman Spencer Stone came across the wounded Moogalian and stanched the bleeding by holding his finger on the wound. She said Moogalian's life is not in danger.