France wants Iran at Monday meeting on crushing Iraq radicals; US nixes working with Tehran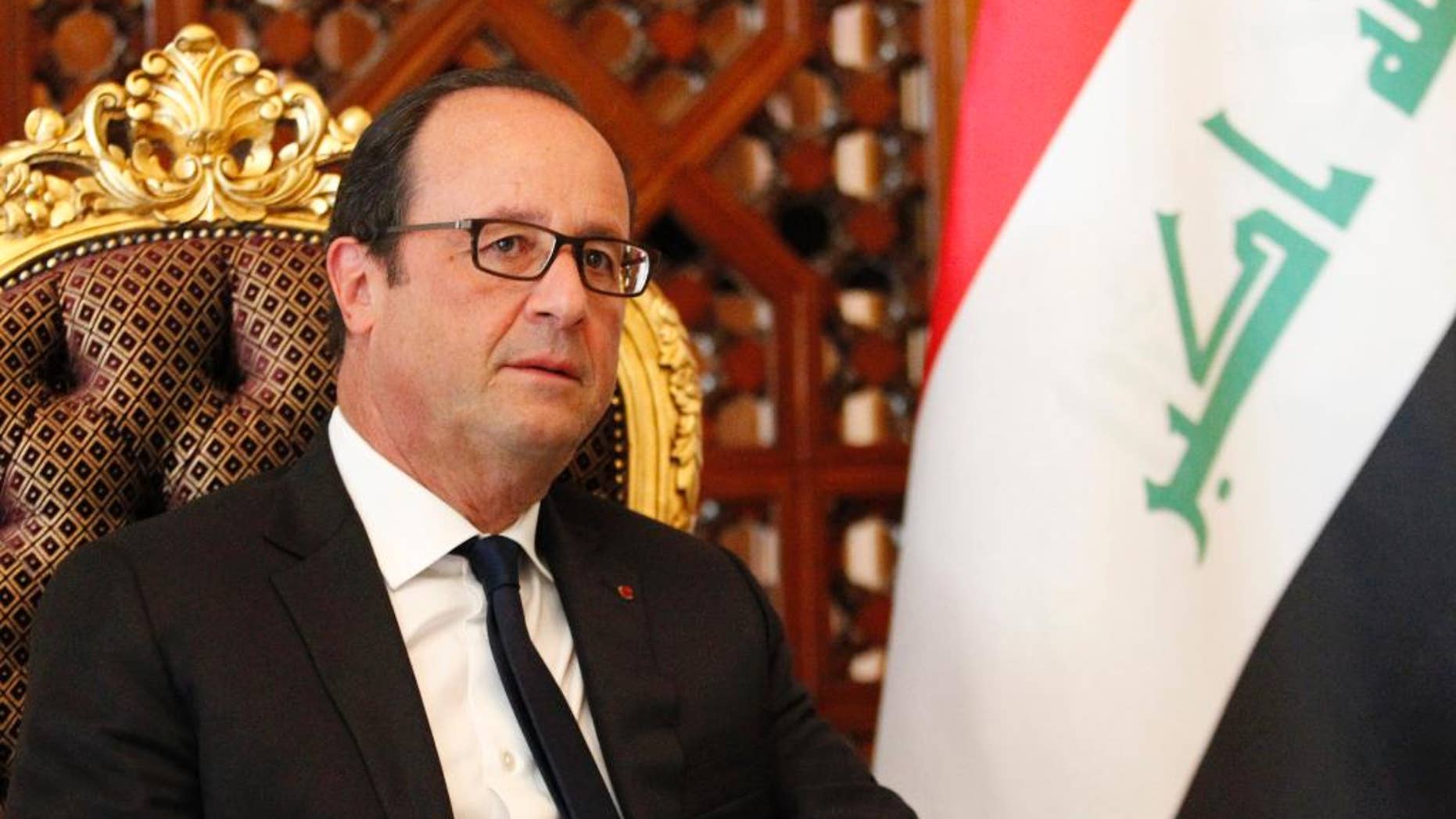 PARIS – France is prepared to invite Iran to an international conference Monday aimed at coordinating actions to knock out the Islamic State extremists in Iraq — even though that runs counter to the U.S. refusal to deal with Tehran.
The position marks a shift in France's policy toward Iran, a Shiite Muslim nation and neighbor of Iraq that joins regional states and the West in adamantly opposing the advance of the radicals. Tehran's long-time influence in Sunni Iraq, including at times a military presence, makes it a logical partner in France's eyes.
A French official helping plan the conference says the only hitch is agreeing with partners but added "we are not far from a consensus." The official, who was not authorized to be publicly named, didn't elaborate.