France rebukes construction firm's offer to help build Trump's border wall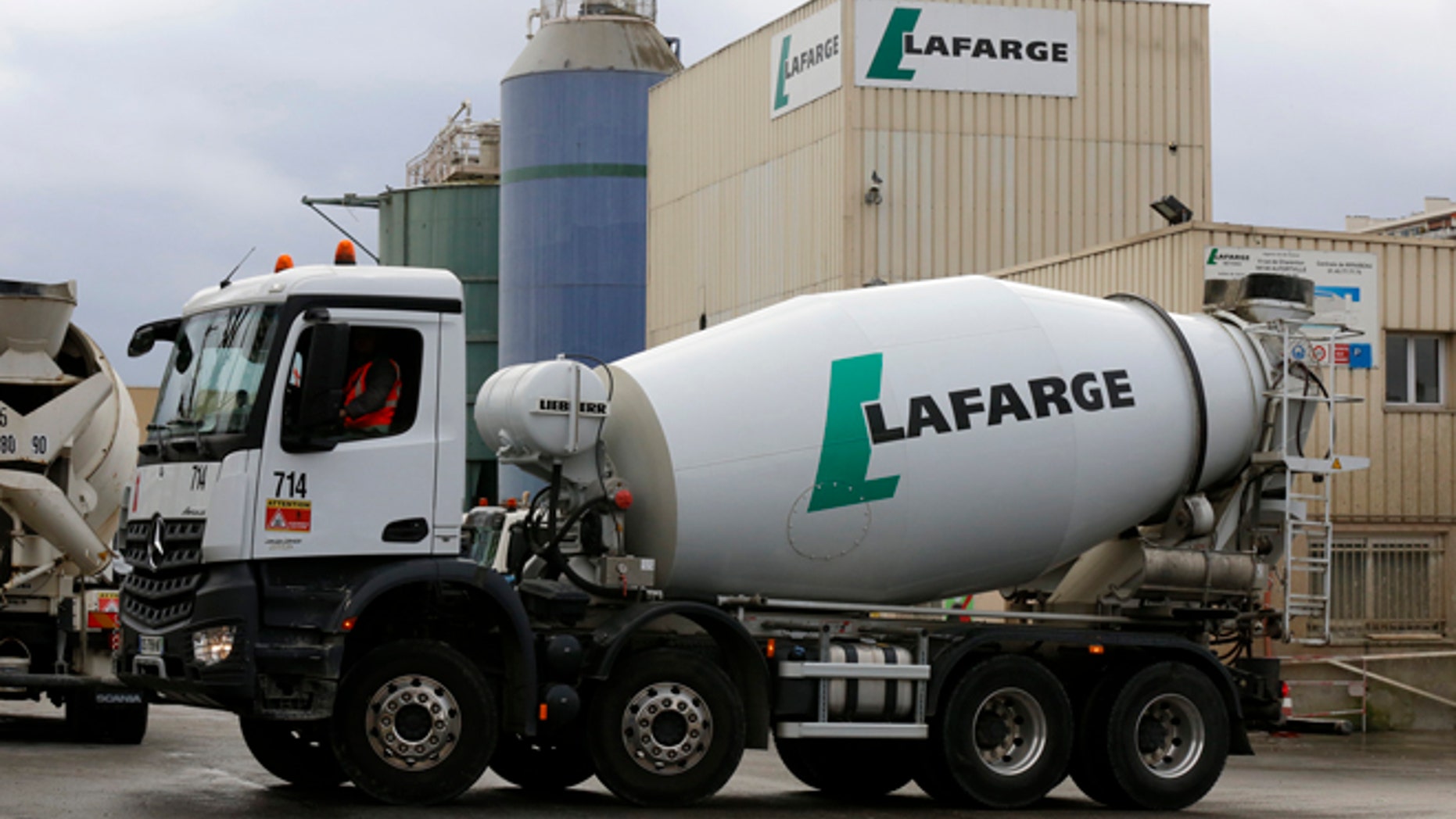 France's top diplomat is pressing a French-Swiss cement manufacturer to rethink its bid to sell the United States material to build President Trump's proposed border wall.
French Foreign Minister Jean-Marc Ayrault said Thursday that while construction giant LafargeHolcim can do what they want as a private company, the company should consider the social responsibility it has and the fact that the move could hurt its business with other clients.
"It should reflect upon what its interests are. There are other clients who will be stunned by this," Ayrault told France Info radio. "Lafarge says it doesn't do politics. ... Very well, but I would say companies ... also have social and environmental responsibilities."
The comments from Ayrault came a few days after LafargeHolcim CEO Eric Olsen said he was prepared to supply the materials for the wall along the U.S.'s southern border with Mexico.
"We are the number-one cement group in the United States," Olsen said, according to Agence France-Presse. "We are here to support the construction and development of the country. ... We are not a political organization."
Olsen added that LafargeHolcim has production sites in Texas and operations in New Mexico and Arizona, three of the four U.S. states bordering Mexico. The group has also built two plants in Maryland and Oklahoma and opened facilities in New York and Missouri in anticipation of Trump's big infrastructure push.
Trump wants billions of dollars to start building a wall at the Mexican border and fund efforts to find, jail and deport immigrants in the country illegally. This call has created a rocky relationship with Mexico, which is the U.S.'s third-largest trade partner. Mexican President Enrique Pena Nieto canceled a trip to Washington after Trump signed a presidential order kick-starting construction of a border wall and demanding that Mexico pay for it.
Besides its pledge to supply cement for the border wall, LafargeHolcim recently admitted that its business in northern Syria had struck "unacceptable" deals with armed groups, providing funds in order to allow its local activities to continue.
The group said in a statement that an internal investigation has established Lafarge's local branch in Syria provided funds to armed groups via middlemen in 2013 and 2014 to guarantee safe passage for company employees and supply the plant it operated.
Lafarge merged with Swiss company Holcim to create LafargeHolcim, the world's largest cement maker, in 2015. Lafarge stopped operating its $680 million Syrian plant in September 2014.
LafargeHolcim said, "In hindsight, the measures taken in order to continue the plant's activity were unacceptable."
The Associated Press contributed to this report.