France honors 7 killed in Afghanistan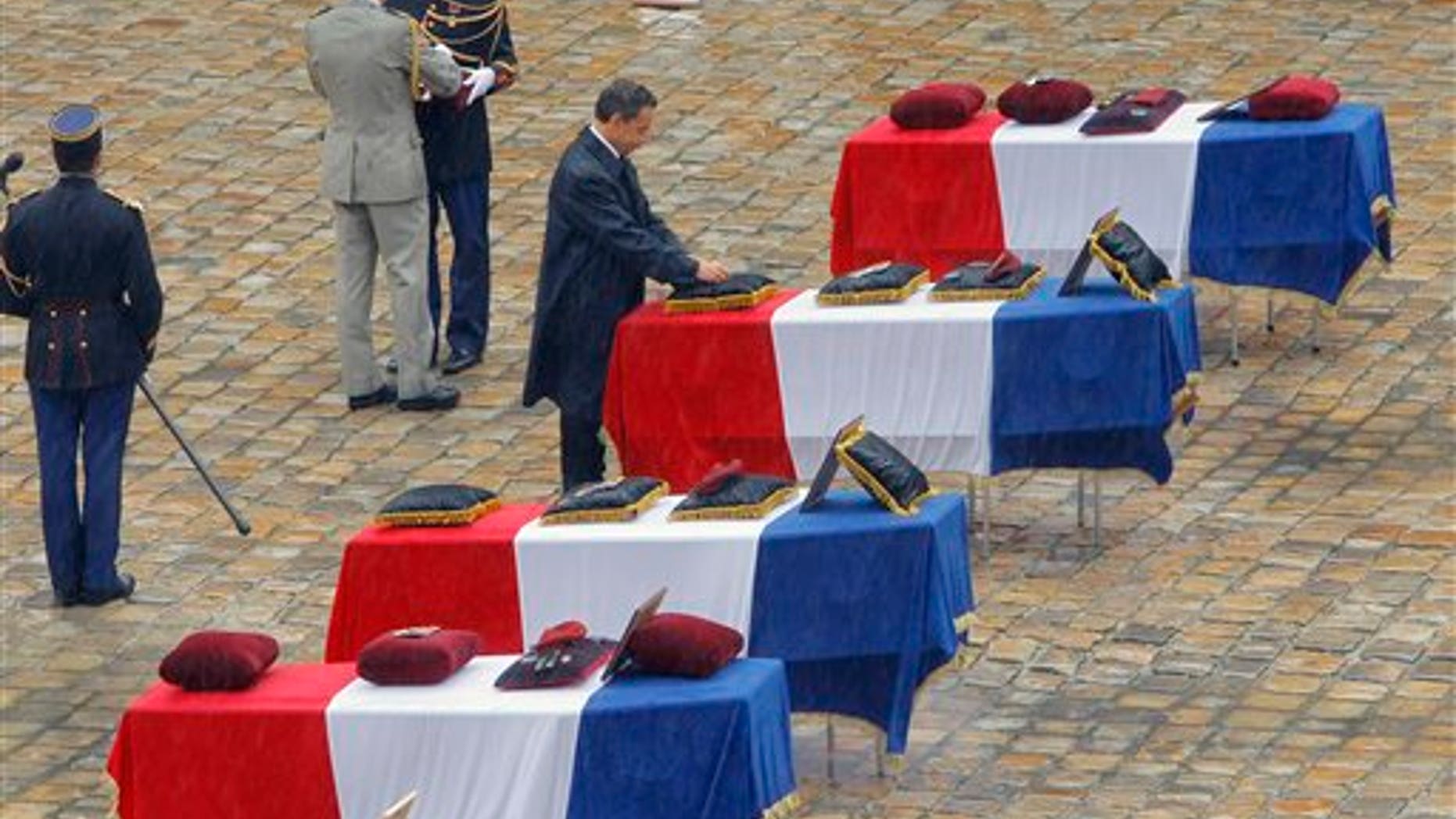 PARIS – France's president and military leadership are paying homage to seven soldiers killed in Afghanistan as the country prepares to wind down its decade-long Afghan operation.
Last week was one of the deadliest for French troops since the operation began in 2001. The seven soldiers killed were honored Tuesday in a somber funeral ceremony at the site of Napoleon's tomb in central Paris.
President Nicolas Sarkozy and several government ministers stood beneath a chilly downpour as they watched the coffins carried past, draped in the French tricolor.
Some 1,000 of France's 4,000 troops in Afghanistan will be brought home by the end of next year, with a full withdrawal of the country's combat forces in 2014.