Four more prison officials held over escape of Mexican drug lord Chapo Guzmán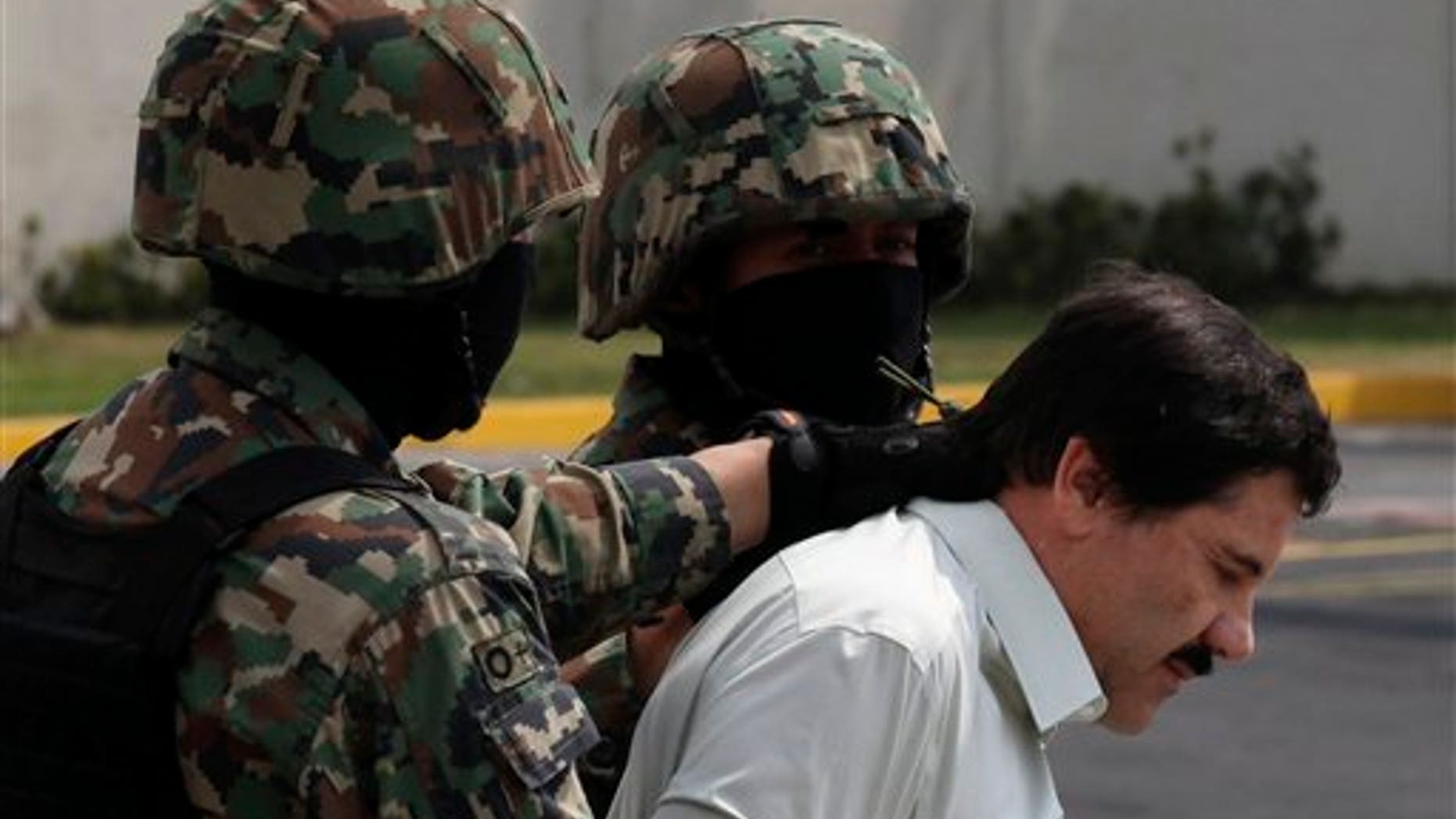 MEXICO CITY (AP) – A federal judge in Mexico has started proceedings against four officials accused of aiding the escape of drug lord Joaquín "El Chapo" Guzmán from a maximum security prison.
The federal judicial council said in a statement Monday that two of those charged are members of the Mexican intelligence service who worked at the prison and two were prison employees in the control room.
Guzmán escaped through a tunnel dug to his cell on July 11.
The four are accused of helping a prisoner escape and not following protocol in sounding the alarm. They are being held in the same prison where they previously worked.
Proceedings already began against three others, including the person in charge of the control room and two guards.
Guzmán had already escaped another prison in 2001.
Like us on Facebook