Former Uruguayan president bemoans that Syrian refugees can't work on farms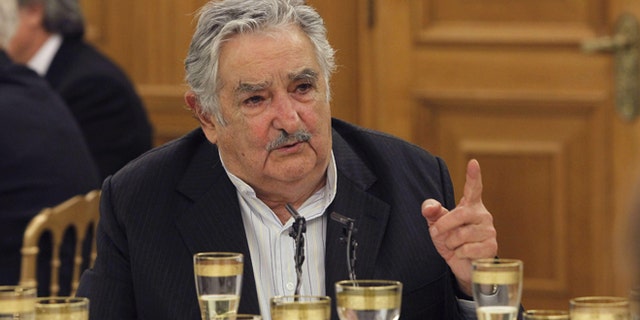 MONTEVIDEO, Uruguay (AP) – Uruguay's former president is complaining that Syrian refugees who have been resettled in the small South American country are not capable of working on farms.
Former President José Mujica said during an interview Monday with local radio AM 1410 that of the 42 refugees who arrived in October not one was capable of agricultural work.
In his words, "they didn't send me a single farmworker."
Mujica said that requirement was put to the United Nations High Commissioner for Refugees when Uruguay agreed to take Syrians fleeing civil war.
President Tabaré Vazquez, who took power in March, has said that a "profound analysis" is necessary before Uruguay decides whether to take more Syrian refugees.
In December, six former Guantanamo Bay detainees were also resettled in Uruguay.
Like us on Facebook
Follow us on Twitter & Instagram