Former PM Brown urges Labour supporters to vote 'in' on EU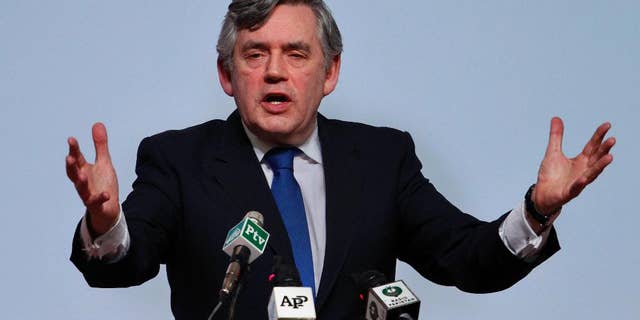 NEWYou can now listen to Fox News articles!
LONDON – Former British Prime Minister Gordon Brown is urging Labour Party supporters to vote to stay in the European Union, amid nervousness in the "remain" camp that it is losing momentum ahead of next week's referendum.
Brown, who governed from 2007 to 2010, says Britain should "lead in Europe" and not leave it.
Polls suggest the June 23 vote on whether to leave the 28-nation bloc could go either way. Labour leader Jeremy Corbyn has long criticized the EU, and some Labour members feel he has not made a strong case for staying in.
Telecoms giant BT became the latest company to take sides Monday, sending a letter to 80,000 staff urging a "remain" vote. The letter is signed by the company's chairman and chief executive, and by union leaders.