Former GM Workers Sew Mouths Shut to Protest Work Conditions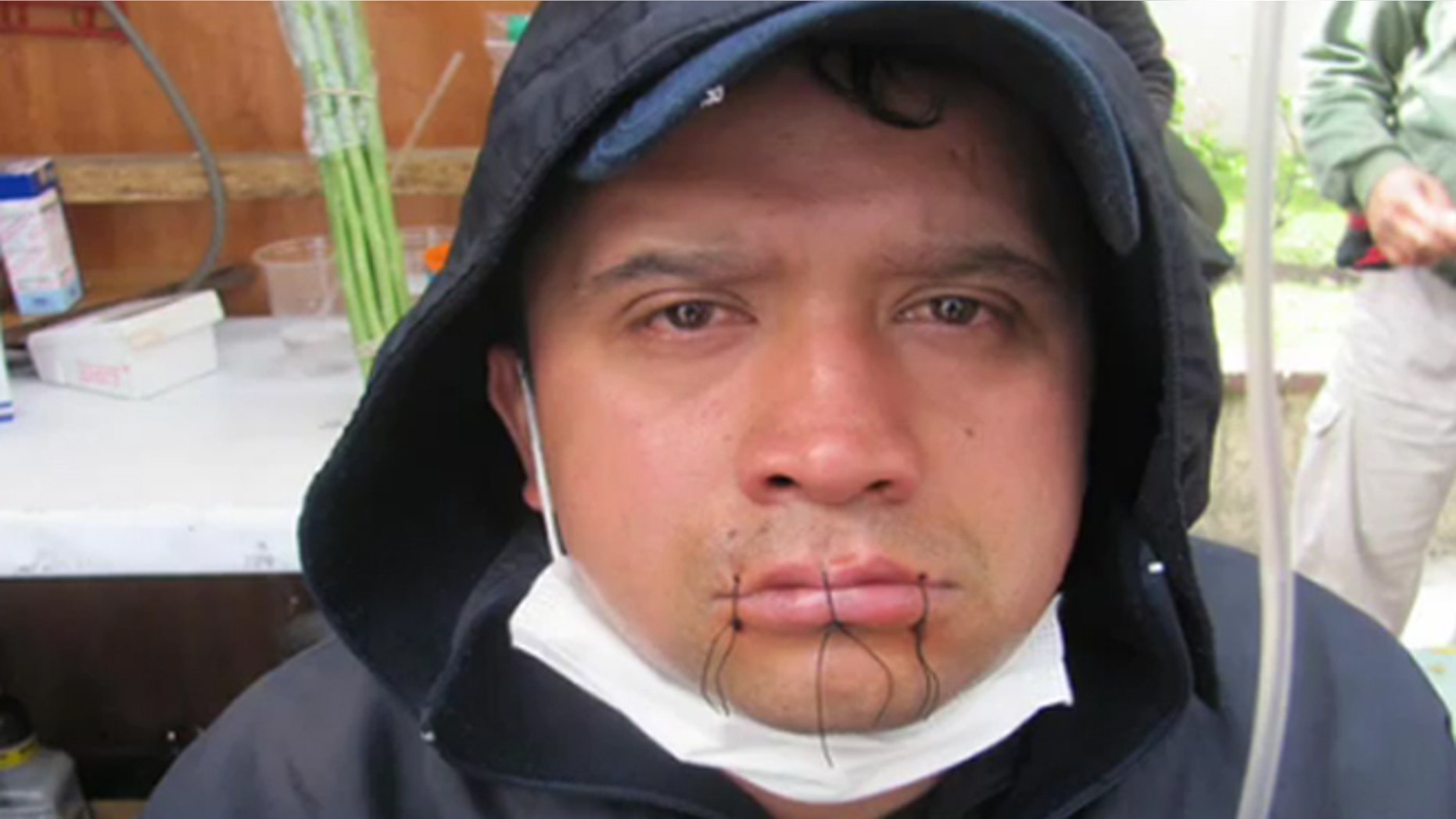 Disabled workers from General Motors in Colombia have gone on a hunger strike and sewn their mouth shut with threads.
The workers, who say they were injured on the job and then fired, want GM to give them other jobs. The workers, who've been camping out in front of the United States embassy in Bogotá for three weeks, say if they don't get another job, they will die.
"I have terrible pains in my stomach, my lips are swollen and sore, and I am having problems sleeping," Jorge Parra, one of the protesters, told the Toronto Star. "But I will not give up."
Parra claims working with metal left him with herniated discs, carpal tunnel and muscle tears around his spine, the newspaper says. He and others say they weren't properly compensated for their injuries. The American auto company's division in Colombia, GM Colmotores, denied the claim.
"GM Colmotores is respectful of the law and has never put the health or the well-being of its employees at risk," the company said in a statement. "Furthermore, the company would like to reassure and reaffirm that no employee has been discharged for health reasons."
But several who have been protesting, many of them professional engineers, say they were let go because they couldn't perform like they used to and then couldn't find another job. They sewed their mouth using needles and threads.
"I worked for Colmotores for 11 years before they sacked me," Manuel Ospina, a father of five who told the Toronto Star he fell while carrying heavy equipment and injured his spine.
"The company doctor told me when I was first injured that we would not report it to the insurers so that I could keep my job," he claims. "When it got worse and I couldn't walk, I started asking Colmotores to do something. After five complaints, I was fired."
The workers say they want GM to foot their medical bills and want the company to help them find another job.
GM told the paper it "has addressed each of the cases of the group of protesters and has proactively and transparently participated in various dialogues with former employees and the relevant authorities."
Follow us on twitter.com/foxnewslatino
Like us at facebook.com/foxnewslatino