Former Connecticut Cop Gets 2 Years In Jail For Conspiracy To Harass Latinos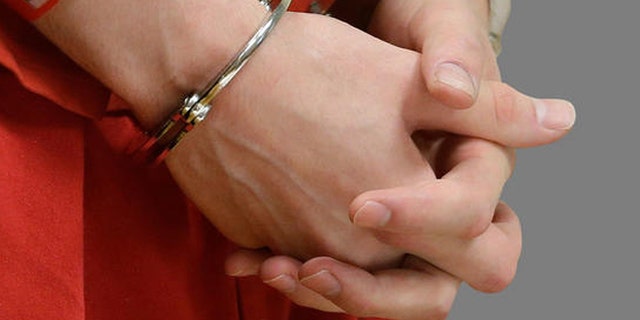 HARTFORD, Conn. (AP) – A white former police officer accused of being part of a conspiracy to harass Latinos has been sentenced to two years in prison on an obstruction charge.
Jason Zullo was sentenced Monday in federal court in Hartford. Prosecutors had sought the two-year sentence, while Zullo's lawyer had asked a judge for no more than a year.
Zullo and three other white officers were charged last year with abusing and harassing Latinos in predominantly white East Haven. Zullo entered a deal, pleading guilty to obstruction by falsifying a police report after his cruiser repeatedly struck a motorcycle.
In a statement to Judge Alvin Thompson on Monday, he denied being a racist.
"I did not patrol the streets looking to prey upon Hispanics and repeat offenders," he said.
His lawyer, Norm Pattis, had argued the victim on the motorcycle was Italian-American and the court shouldn't consider the conspiracy in passing sentence. He called the sentence "fundamentally unfair and an overreaction by the court."
Prosecutors argued it was all part of the same case.
"He is part of a group of renegade cops who acted in complete violation of individuals' liberties and constitutional rights," Assistant U.S. Attorney Krishina Patel said.
The officers were accused of assaulting people while they were handcuffed, unlawfully searching Latino businesses and harassing and intimidating people, including advocates, witnesses and other officers who tried to investigate or report their misconduct or abuse.
Police treatment of Latinos in East Haven has been under federal scrutiny since 2009, when the Department of Justice launched a civil rights probe that found a pattern of discrimination and biased policing.
Pattis said Zullo was sentenced for conduct to which he didn't plead guilty and likely will appeal.
"The leap from a justified pursuit of a fleeing Italian-American on a motorcycle to a racially-motivated bigot with a badge is, simply ridiculous," he wrote in a presentencing report.
Patel argued that the conspiracy had been proved in the trial of two other defendants.
The judge called the obstruction part of a course of conduct in which Zullo "repeatedly abused his authority."
Zullo, in his guilty plea, acknowledged he deliberately left out of a police report the fact his cruiser had struck the motorcycle carrying Robert Salatto and his girlfriend on Oct. 18, 2008.
Salatto said Zullo hit him "again and again and again over the course of a mile" and called it "a hate crime in my opinion."
"This was an attempted murder, plain and simple," he said at a January hearing.
On Monday, Zullo said he was wrong to omit the information from the police report.
"I didn't think I had to," he said. "Officers are taught to keep secrets."
The judge said that comment reflected poorly on the police department in East Haven, a town that's more than 88 percent white, according to 2010 U.S. Census Bureau data.
Zullo and Sgt. John Miller, who changed his plea on Sept. 21, entered deals with prosecutors to avoid trial in the civil rights case. Miller is scheduled to be sentenced Feb. 1.
Two other former officers were convicted at trial in October of numerous charges including conspiracy to violate civil rights, deprivation of rights for making arrests without probable cause and obstruction of justice. They each face up to 20 years in prison.
Zullo is scheduled to surrender on Jan. 16.
Follow us on twitter.com/foxnewslatino
Like us at facebook.com/foxnewslatino