Florida police investigate 2 deaths at electronic music festival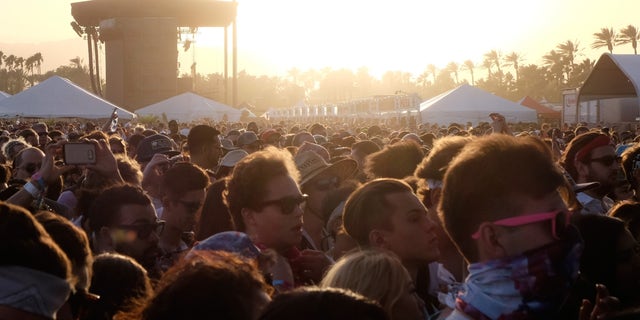 NEWYou can now listen to Fox News articles!
Tampa police are investigating the death of two people and 57 others needing medical attention after attending the Sunset Music Festival over the weekend.
Police reported that 22-year-old Alex Haynes of Melbourne and 21-year-old Katie Bermudez of Kissimmee were hospitalized Saturday. Haynes died Sunday, and Bermudez died Monday.
The medical examiner's office wasn't immediately reporting a cause of death, however hospital staff alluded to possible overdoses from the festival, Fox 13 reported.
Bermudez's mother, Nancy Bermudez, told the local new channel that she did not think her daughter was a heavy drug user. She described receiving a call early Sunday from St. Joseph's Hospital as a nightmare.
"The social worker said, 'your daughter Katie is on a ventilator. You need to get to the hospital," she recalled. "(I) had to get there and see my daughter... with no life in her."
The Sunset Music Festival was held at Raymond James Stadium on Saturday and Sunday. More than 30,000 people attended the two-day electronic dance music show.
Police didn't say why the 57 other people were hospitalized.
Police also reported 25 felony arrests, eight misdemeanor arrests and 16 marijuana civil citations at the festival.
"We don't know (what happened)... They have an autopsy going on," said Nancy Bermudez, adding that her daughter's symptoms included high fever and brain swelling. "The hospital didn't know, they were bewildered with how to treat this."
The Associated Press contributed to this report.