Florida man accused of dismembering 60-year-old, dumping remains on train tracks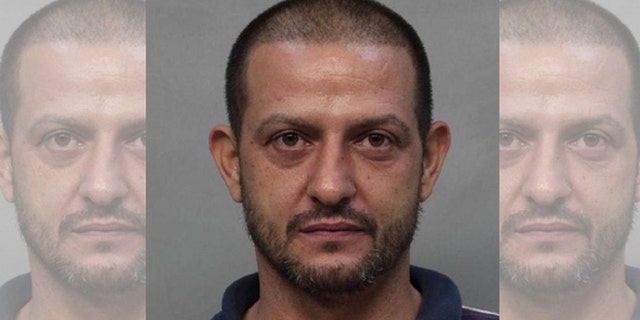 HIALEAH, Fla. (AP) – Authorities say a South Florida man killed and dismembered another man before dumping his remains in garbage bags on railroad tracks where a train scattered them.
According to the police report, William Martinez of Hialeah was arrested after security cameras showed a man leaving an apartment and dumping several large garbage bags onto the train tracks. Police went to the apartment building to investigate, and they identified Martinez as the man in the video.
Police reported finding a garbage bag in his apartment with a strong aroma, consistent with the smell of decomposing human remains. Martinez told police the bag was left by neighbors following a fire, the report stated.
Hialeah Police spokesman Carl Zogby told local news outlets that police on Thursday arrested 40-year-old William Martinez, adding he faces charges of second-degree murder and abuse of a corpse.
Officials say Martinez got into an argument with the 60-year-old victim – whose identity hasn't been made public, according to the Miami Herald, because his family has yet to be notified – before killing him and dismembering the body. Police say Martinez put some of the remains inside garbage bags and placed them near train tracks in Hialeah.
Authorities said the remains were discovered Wednesday night after a passing train scattered them.
Officials say they arrested Martinez at an apartment he shares with his mother, Juana Betancourt.
According to reports, Martinez's mother told police her son had confessed to killing a man in his room, dismembering him and hiding body parts in the grill and a garbage bin.
It's unclear if he has an attorney.
Based on reporting by the Associated Press.