Finland to operate world's 1st LNG-powered icebreaker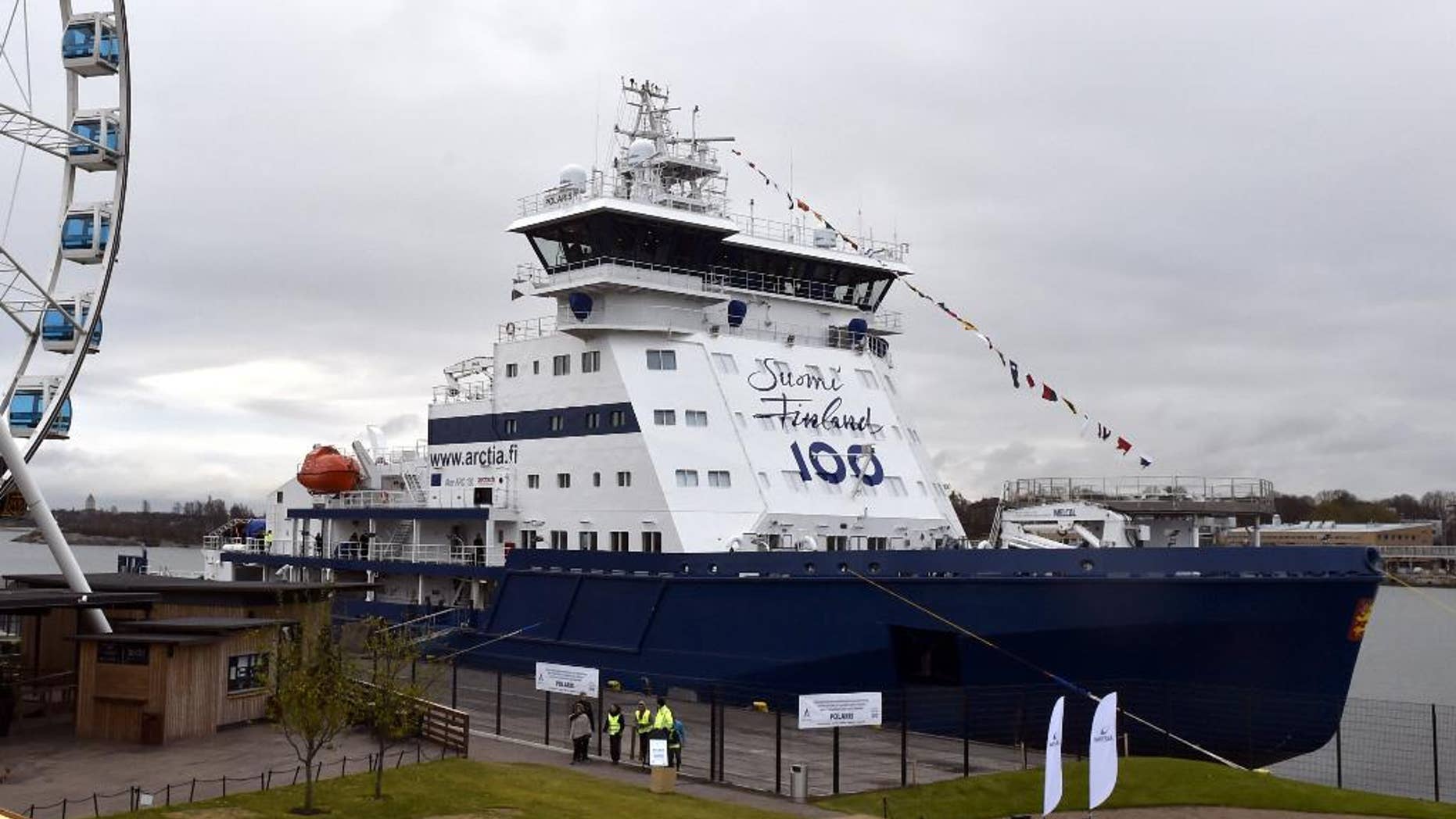 HELSINKI – Finland says it will start to operate the world's first icebreaker powered by liquefied natural gas on Tuesday as the number of LNG-powered vessels is steadily increasing in the Nordic country that is surrounded by the Baltic Sea and is heavily reliant on maritime transport.
The state-owned operator Arctia Ltd. said on Monday that the 128 million-euro ($140 million) Polaris icebreaker, which also runs on low-sulphur diesel, is equipped with two large LNG containers allowing it two operate for 10 days in rough ice conditions without refueling.
The first LNG import terminal in Finland was opened in the western port of Pori in September.
Finland, which commissioned its first icebreaker in 1890, currently has a fleet of eight icebreakers, operating mostly in the northern part of the Baltic Sea and the Gulf of Finland.