Finland police release 2 Cuban volleyball players in rape case, 6 still in custody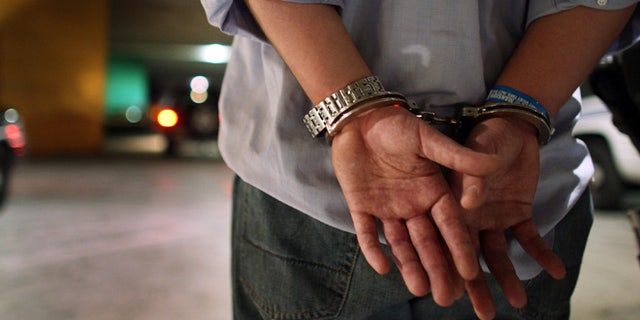 HELSINKI (AP) – Finnish police have released two members of Cuba's national men's volleyball team but are holding six others on suspicion of aggravated rape, an investigator said Monday.
Police will request that a regional court on Tuesday order the six men to be remanded in custody to continue the investigation before any possible charges, said Joni Lansipuro, the Central Finland Police Department officer in charge of the investigation.
"We have made considerable progress in our investigation and have various pieces of evidence and relevant factors that support our suspicions," Lansipuro said. "We propose (to the court) that they be held in custody."
The eight men were detained over the weekend in Tampere after local police on Saturday morning received a report that a woman had been raped at a hotel in the city, 170 kilometers (105 miles) north of the capital, Helsinki. The Cuban team was in the city participating in the Volleyball World League tournament in Tampere where they lost 3-1 against Finland without three of their players, who had been detained.
Lansipuro said the Cuban team had been scheduled to leave the country on Monday morning, but it wasn't immediately clear if they had departed.
Police declined to give further information pending the outcome of the investigation, except to say that the alleged victim and suspects were adults.
The international volleyball federation, FIVB, said it's "very concerned by the alleged serious misconduct" of the Cuban national team and has been in close contact with all parties involved.
"The FIVB has absolute zero tolerance of any offence committed against another person by any players or officials at an FIVB event," the world body said in a statement to Finnish broadcaster YLE.
Like us on Facebook
Follow us on Twitter & Instagram