Father, toddler son shot dead in Georgia; mother falls into ravine while fleeing attacker, officials say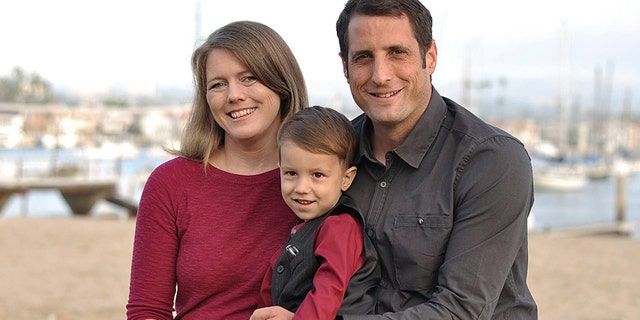 An American family of three living in the republic of Georgia died during an attack by a disgruntled shepherd, who shot and killed the father and young son, and caused the mother to flee in fear -- until she fell into a ravine and died, officials said.
Ryan Smith, his wife, Lora Smith, and their son, Caleb, were pronounced dead when their bodies were found last week, days after the family was killed on July 4, the Interior Ministry of Georgia announced Monday.
Police began searching for the family last Friday after someone notified them that the Smiths and their son, all of whom have dual citizenship in Georgia and the U.S., were missing. Authorities began searching Khada Gorge, the Dusheti region of Georgia, and found a car and personal belongings in Tskere village.
On the same day, Lora Smith's body was found at the edge of a waterfall with "no traces of violence." Ryan Smith's body was discovered the next day.
An autopsy revealed Ryan Smith died from a gunshot wound.
Officials arrested a 19-year-old man, who they believed had shot Ryan Smith and Caleb with a hunting rifle. The suspect then hid the 4-year-old's body. Smith's wife fell into a ravine while trying to escape, officials said.
The shepherd later confessed to the murder and led police to the boy's body, Agenda.GE reported. He was charged with premeditated murder and faces life in prison.
Officials believe the murder stemmed from a dispute between the shepherd and Ryan Smith, but authorities did not provide further information.
The couple had been living in the country for more than 10 years. They received their Georgian citizenship in 2012 and lived in Marneuli region, Agende.GE reported.
According to his Facebook page, Smith was from San Diego, Calif., but later moved to Georgia, where, in 2011, he started reWoven, a company that creates handcrafted woven carpets in an effort to revive the traditional carpet weaving industry.
Smith wrote in a blog post on the company's website he moved to Azerbaijan from the states in 2002. He left Azerbaijan in 2005 and returned to the U.S. where he met his wife and got married.
The couple later moved to the republic of Georgia.
Lora Smith taught English through a Georgian government program. Locals who knew the couple told Agende.GE the Smiths were planning to build a kindergarten using their own money.
The U.S. Embassy in Georgia declined to comment to The Associated Press.
The Associated Press contributed to this report.