FARC rebels say captured US soldier, offer his release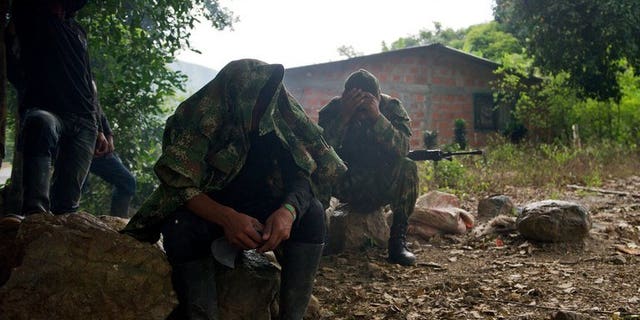 BOGOTA (AFP) – Colombia's leftist FARC rebels said they captured a US soldier last month and are offering his release as a "gesture" toward peace with Bogota.
The rebels said in a statement on their website that Kevin Scott Sutay was seized in on June 20 and that they have "made the political decision to release him as a gesture in the context of the peace talks" with the government.
They said the capture took place in the municipality of Retorno in the southern department of Guaviare.
For the soldier's release, the FARC requested a humanitarian mission consisting of former senator Piedad Cordoba and the International Committee of the Red Cross.
The statement said the capture showed "active participation in the field of North American military men and mercenaries in counter-insurgency operations under the guise of contractors."
Formed in 1964, the Revolutionary Armed Forces of Colombia, or FARC by its Spanish acronym, is the country's largest guerrilla group, with an estimated 8,000 fighters.
Peace talks between the rebels and the government opened in November in the Cuban capital Havana, in the fourth attempt since the 1980s to bring peace to the Latin American country.
The war has ravaged Colombia for fifty years and has left 600,000 dead, more than 3.7 million displaced and 15,000 missing.