Family of Washington Post journalist detained in Iran urges authorities to set him free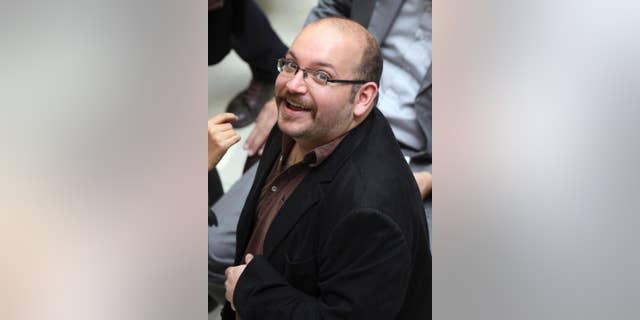 DUBAI, United Arab Emirates – The family of a Washington Post reporter jailed without charge in Iran since July is urging authorities in Tehran to release him, calling his incarceration a "farce."
Correspondent Jason Rezaian's mother and brother released a statement on Thursday to mark his 100 days in jail. It says the Iranian government has failed to produce evidence of wrongdoing against the journalist.
Mary Breme Rezaian and Ali Rezaian say his detention is "unwarranted" and that "it's time for Iran to concede Jason's innocence and release him."
The 38-year-old Rezaian holds American and Iranian citizenship. He has reported from Tehran for the Post since 2012. He was detained along with his journalist wife, Yeganeh Salehi, and two Iranian-American photojournalists on July 22. The other journalists have since been released.