Family of Berkeley student who went missing in L.A. offering $50K reward for information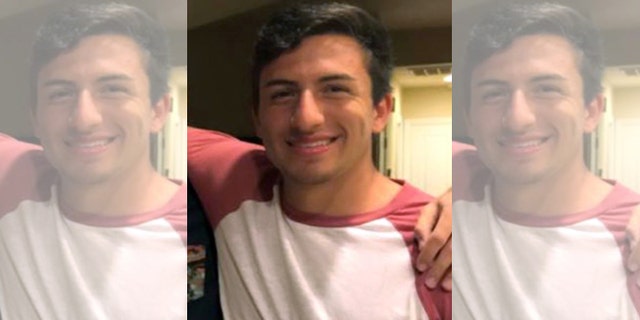 NEWYou can now listen to Fox News articles!
LOS ANGELES (AP) – The family of a University of California, Berkeley student who has gone missing in Los Angeles is offering a $50,000 reward for information about his whereabouts.
Police said 19-year-old Eloi Vasquez was last seen leaving a fraternity party near the University of Southern California campus at about 1:30 a.m. Saturday after telling his friends he wanted to take a walk, Officer Norma Eisenman said in a statement.
Vasquez never returned.
His mother told KNBC-TV Vasquez called a friend in Northern California shortly after 2 a.m. telling her he was lost and in trouble. She said no one has been able to reach him on his cellphone, and that it was out of character of him to be out of touch for this long.
"Everyone knows how responsible he is, how dedicated to school he is and he hasn't contacted anyone since," Wendy Margolin said. "Something is going on with him."
When he left the party, Vasquez didn't have his wallet, money or identification on him.
Vasquez is a freshman on UC Berkeley's soccer team. He and his friends were visiting Southern California during their spring break.
"Eloi is a wonderful young man who has excelled both academically and athletically here at Cal," a statement from the university said. "Our entire Cal Athletics family is very concerned for Eloi's safety."
According to his biography on the team's website, he is a graduate of Marin Academy high school in San Rafael.
Like us on Facebook