F. Chris Garcia, Former University of New Mexico President, Arrested in Online Prostitution Ring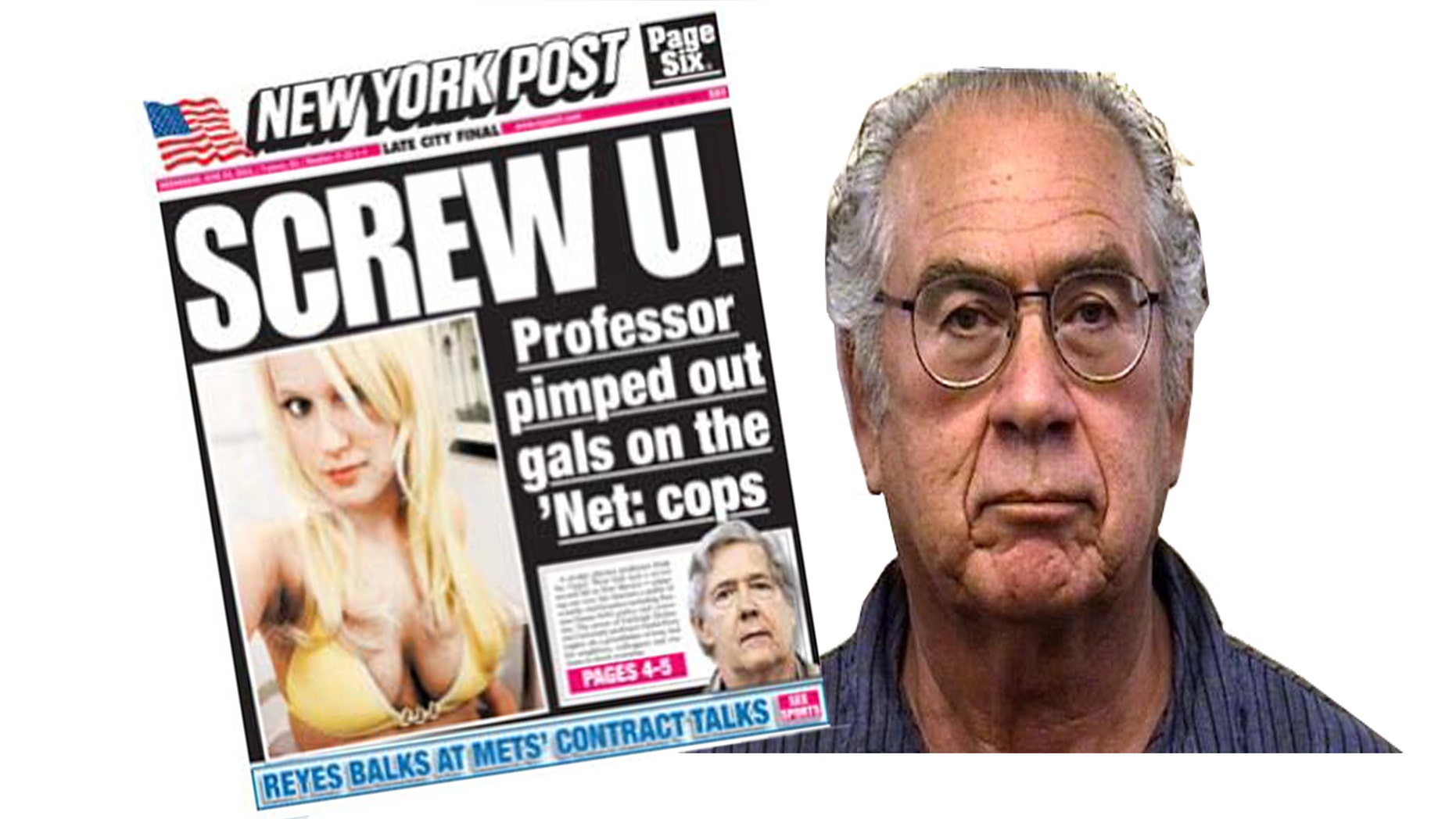 So what kind of research were you doing?
F. Chris Garcia, 71, former president at the University of New Mexico, was busted Thursday in connection with an online prostitution ring known as SouthwestCompanions.
Police served search warrants at his campus residence and offices.
Police say he was involved in the same ring run by 68-year-old Fairleigh Dickinson University physics professor David Flory, a New York City resident who has a vacation home in Albuquerque, the New York Post reported.
Albuquerque Police Chief Ray Schultz told the Albuquerque Journal the search warrants were executed Thursday morning.
The New York Post reported that Garcia was charged Thursday morning on charges of tampering with evidence, conspiracy and promoting prostitution.
Garcia, who on his LinkedIn profile lists himself as a Distinguished Professor Emeritus in UNM's political science department, was UNM's first Hispanic president when he served for a year in 2002.
According to his Amazon profile, his research—which resulted in several books about Latinos and the political system—has been funded by the Ford Foundation, Rockefeller Foundation, and the Social Sciences Research Council.
In 2009, the senior citizen-oriented charity called Silver Horizons New Mexico named him to its "Senior Hall of Fame," writing that Garcia had been honored by UNM Mesa Chicana and the Association for Chicano Students "for his educational contributions to the Hispanic community."
He also served on civic groups including the Albuquerque Goals committee and the Good Government Group.
Albuquerque Public Safety Director Darren White declined to comment when asked by The Associated Press about the search warrants.
Meanwhile, Fairleigh Dickinson professor Flory has been released from jail in Albuquerque.
The Post reported Flory had 40 felony counts of promoting prostitution for allegedly running SouthwestCompanions, which reportedly used 200 hookers to service as many as 1,400 johns.
According to several news outlets, Albuquerque police said Flory told them he saw the site as a "hobby" that provided "a safe place for guys to find female prostitutes."
The Associated Press contributed to this report.
Follow us on twitter.com/foxnewslatino
Like us at facebook.com/foxnewslatino