Exxon Mobil, Chevron and Hess sign agreement to bid on Mexico's deepwater oil sites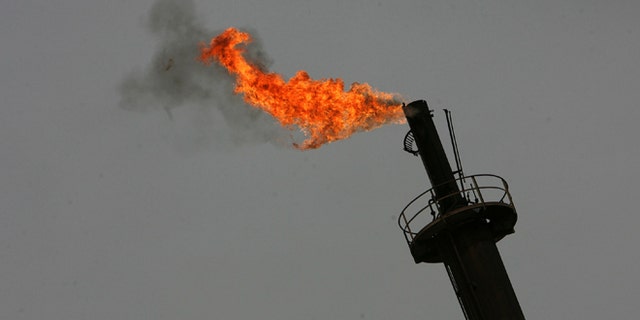 Oil giants Exxon Mobil, Chevron and Hess have agreed to put in a joint bid to drill for crude in Mexico's deepwater oil areas.
According to Bloomberg, the three U.S.-based oil producers reached a joint operating agreement that will allow the consortium to bid later this year to drill in 10 concessions in the Gulf of Mexico. It also stipulates which company will operate at which site if they do win the auction as well as the role and obligation of each company.
The Mexican government announced plans for an auction of exploration and shared-production rights on 15 blocks of potential oil fields in the Gulf of Mexico.
The blocks cover 3,440 square miles and contain potential reserves of up to 1.58 billion barrels of crude equivalent. 76 percent of the country's prospective oil resources are located in deep waters.
The country's Energy Ministry said Tuesday the blocks will be put for bid on a shared-production basis with an initial exploratory period. The contracts would run for 30 years.
Mexico is offering the contracts under a 2014 change that ended seven decades of state monopoly on the oil business.
Mexican law previously limited such work to Petroleos Mexicanos, or Pemex. The monopoly was seen as safeguarding the country's patrimony from foreign exploitation.
The new laws allow private contracts for profit- and production-sharing, which would allow companies like Exxon Mobil and BP to explore and drill for oil and gas that Mexico hasn't been able to tap. Mexico's Energy Ministry will also be able to auction oil and gas licenses, mostly for deepwater projects, and then collect taxes and royalties from the companies for the amount extracted.
Mexico produces 2.2 million barrels of oil a day, down from a peak of 3.4 million barrels in 2004, and it hopes to raise $44 billion in its first-ever sale of deepwater drilling rights in the Gulf.
The drilling sites are located in the Perdido area, near the country's maritime border with the U.S. and in the southern Gulf's Cuenca Salina.
All 26 companies that qualified to bid in the auction, including Royal Dutch Shell, Statoil ASA and BP, are expected to create similar agreements to the one agreed to by Exxon Mobil, Chevron and Hess as the financial requirements for bidding that were put in place by the government are considered too large for individual producers to do so alone.
Pemex announced earlier this year that it was also in talks with Exxon, Chevron and French corporation, Total S.A., on mutual interest agreements about possibly bidding together.
Like us on Facebook
Follow us on Twitter & Instagram