Explosive armed robbery is Paraguay's biggest heist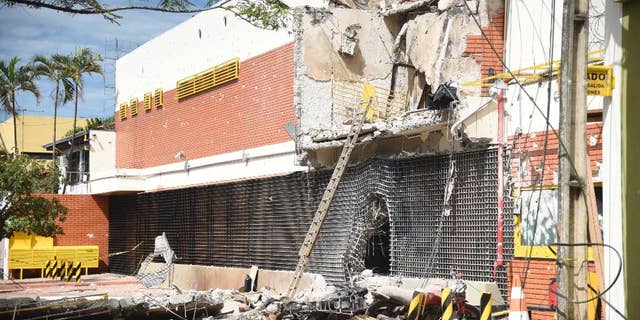 ASUNCION, Paraguay – Paraguayan prosecutors say the gang that blasted into an armored company vault this week got away with $11.72 million in cash — the biggest heist in the country's history.
About 50 attackers armed with assault rifles used explosives to open the vault of the Prosegur company early Monday in the border city of Ciudad del Este.
The robbers also torched about 20 cars before they escaped to Brazil. One police officer was killed and four civilians were injured.
Brazil's Federal Police had arrested about 15 men as suspected participants in the theft. But seven were released Thursday for lack of evidence.
Ciudad del Este sits in the "Triple Border" region, where Paraguay, Brazil and Argentina meet and where contraband electronics, drugs and arms flow across porous borders.