EU Prepares for Evacuation of Europeans from Libya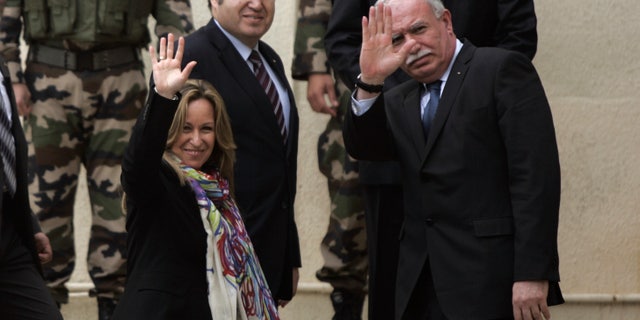 NEWYou can now listen to Fox News articles!
BRUSSELS -- EU foreign ministers said on Monday they will prepare for the possible evacuation of European citizens from Libya, and sharply condemned the government's crackdown against pro-democracy protesters.
The EU does not have the power to order its member states to evacuate their citizens from a foreign country, but ministers can agree on coordinated action in such cases.
"We are very worried about the situation in Libya," Spain's Foreign Minister Trinidad Jimenez said. "At the same time we are coordinating the possible evacuation of EU citizens from Libya, especially from Benghazi."
Late Sunday, the EU denounced the repression against peaceful demonstrators and urged authorities in Tripoli to exercise restraint faced with peaceful demonstrators.
Several ministers attending the regular monthly meeting in Brussels also expressed concerns about a possible massive increase in the flow of illegal migrants from North Africa in the wake of the popular unrest in Northern Africa.
Italian Foreign Minister Franco Frattini called for a "Marshall Plan" for affected Mediterranean countries to stimulate their economies and provide job opportunities for young people.
"We need a European comprehensive action plan," Frattini said. "We should support all peaceful transitional processes that are ongoing in the Middle East while avoiding a patronizing position."
Frattini expressed concern about a possible civil war and break-up of Libya, saying he feared that an Islamic state could be set up in the west of that country.