Ethiopia: Witness Says 2 Swedes 'Supported' Rebels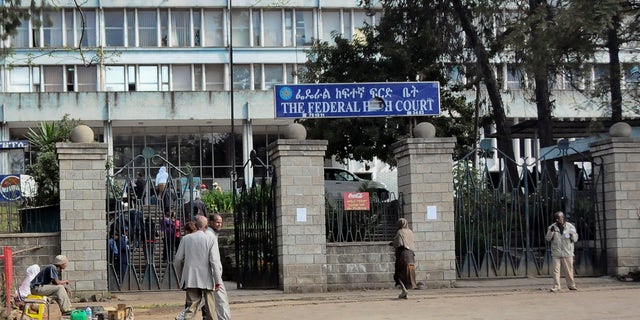 ADDIS ABABA, Ethiopia-- A witness in a terror trial against two Swedish journalists arrested in Ethiopia told a court on Tuesday that the pair planned to "support" a rebel group.
Ethiopian troops captured journalists Johan Persson and Martin Schibbye during a clash with rebels in the Ogaden in the country's restive east in July. Journalists are prohibited from traveling freely in Ogaden, which borders Somalia.
Police inspector Mohamed Ahmed told an Ethiopian court on Tuesday that the two Swedes told him that they traveled to Ethiopia to work and to support the rebel group the Ogaden National Liberation Front, also known as the ONLF.
When asked by an Associated Press reporter after the court session adjourned if they ever admitted to supporting the ONLF, the Swedes laughed and shook their heads "no."
The two Swedes pleaded not guilty to charges of terrorism during a preliminary hearing Oct. 20 but admitted to having violated immigration laws.