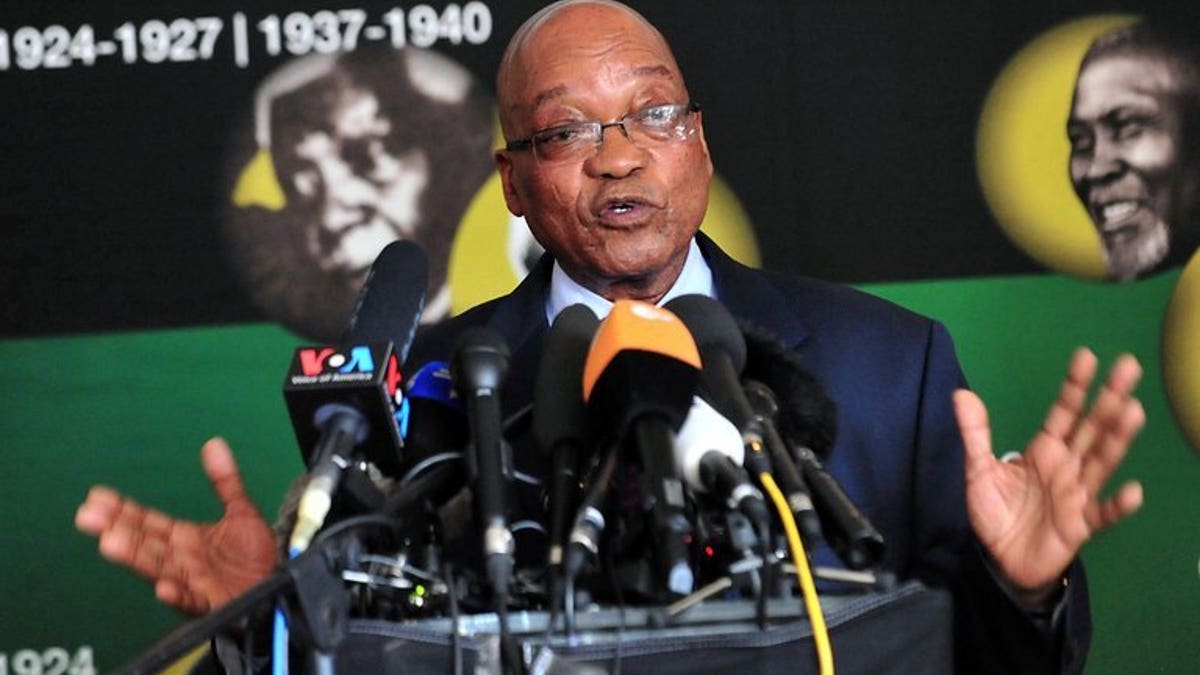 PRETORIA (AFP) – Embattled South African president Jacob Zuma reshuffled his cabinet with less than a year to go before elections Tuesday, axing key allies and ousting Tokyo Sexwale, a long-time big-hitter of the ruling ANC party.
"I have decided to make changes to the national executive," Zuma said in a terse announcement of five senior ministerial changes, which he said was aimed at taking South Africa's transformation forward.
Zuma announced that Sexwale, who defied the president by running against his deputy in a recent ANC leadership battle, would be removed as minister for human settlements.
The departure of 60-year-old Sexwale -- who served prison time on Robben Island with Nelson Mandela and is now one of South Africa's richest men -- consolidates Zuma's power base and removes a potential rival.
He was replaced by ANC member of parliament Connie September.
"Twenty years of democracy have changed the face of our country, and the last five years have pushed that change forward," Zuma said, thanking Sexwale and others for their service.
Zuma also axed communications minister Dina Pule, who has been embroiled in a corruption probe over favours to her alleged lover.
Meanwhile the ministers of energy and transport traded portfolios.
But the biggest surprise may have been the ministers who survived.
Labour unrest had put agriculture minister Tina Joemat-Pettersson under fire.
The deaths of 15 South African troops in the Central African Republic had raised speculation about defence minister Nosiviwe Mapisa-Ncgakula's position.
A leadership position within the ANC's women's league appears to have been enough to save basic education minister Angie Motshekga, despite a scandal that left kids in one province without textbooks for a year.