Elephant tramples girl to death in Nepal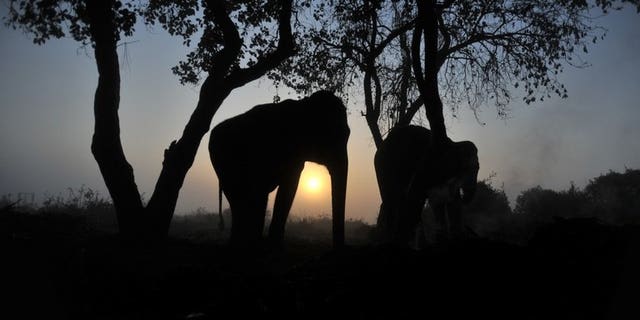 NEWYou can now listen to Fox News articles!
KATHMANDU (AFP) – An elephant trampled a 12-year-old girl to death after dragging her away from her home in a remote region of southeastern Nepal, police said.
Three members of the girl's family managed to flee when the elephant stormed into their rural home on Monday night but the youngster was unable to escape in time, police officer Pralhad Keshari told AFP.
Keshari said police chased the elephant away following the attack at the home on farmland near Dholbazar, a village on the border with India, 370 kilometres (230 miles) southeast of Kathmandu.
Nepal has seen a growing number of such deadly attacks on humans, with deforestation forcing wildlife to stray into villages as they hunt for food.
A tiger mauled two people to death in central Nepal last month, dragging one of the victims from a hut.