Elephant snatches bananas from Queen Elizabeth, Prince Philip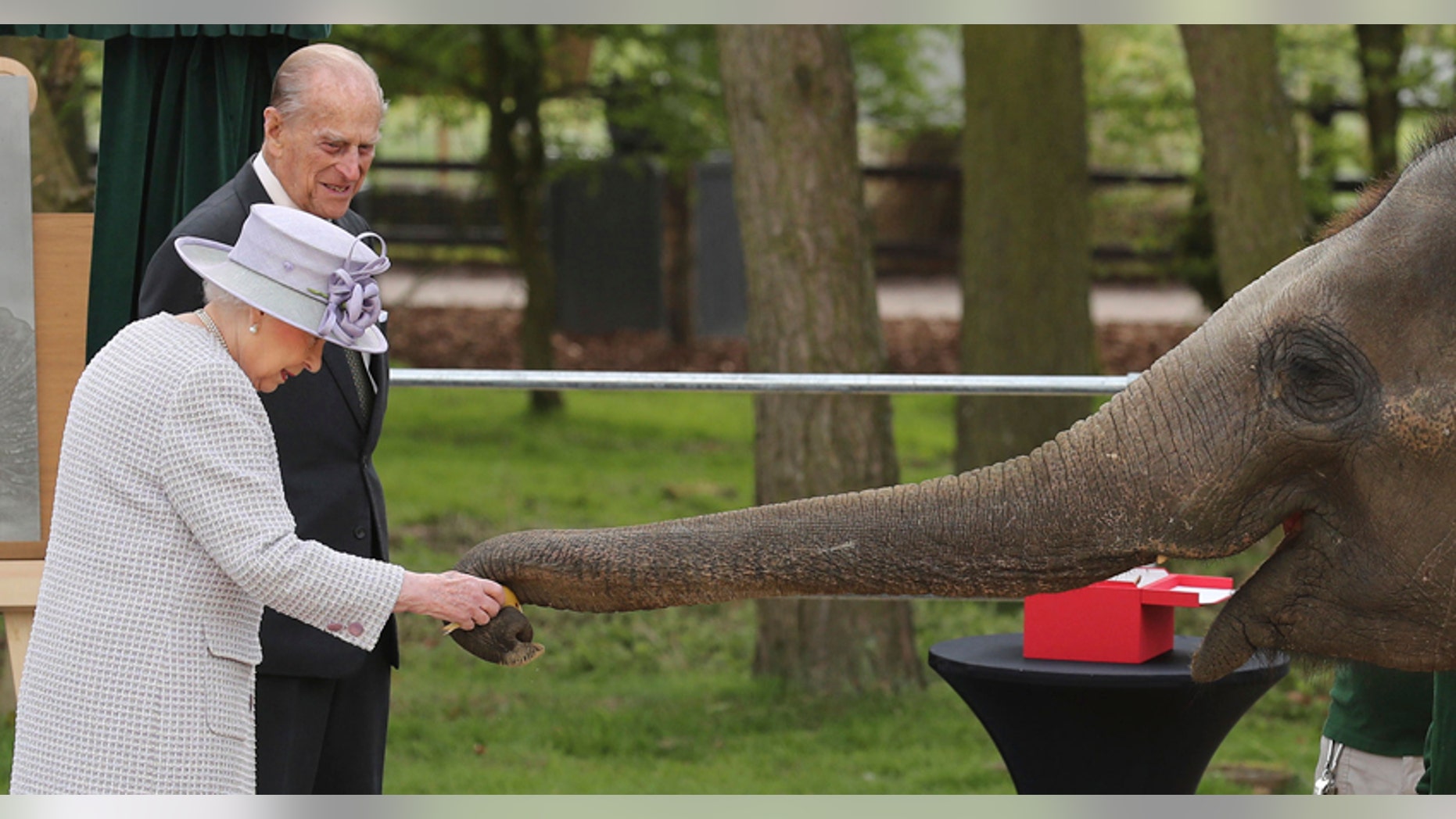 Someone should teach elephants proper decorum when greeting royalty.
Queen Elizabeth, 90, and Prince Philip, 95, visited a new elephant center at the Whipsnade Zoo in Dunstable, Britain.
The queen and prince seemed to enjoy meeting the elephants, even when a 7-year-old elephant named Donna snatched bananas right out of their hands.
Prince Philip chuckled as Queen Elizabeth put her glove back on after the incident.
The $2.5 million Centre for Elephant Care opens to the public Wednesday.