Egypt's Mubarak Transferred to Military Hospital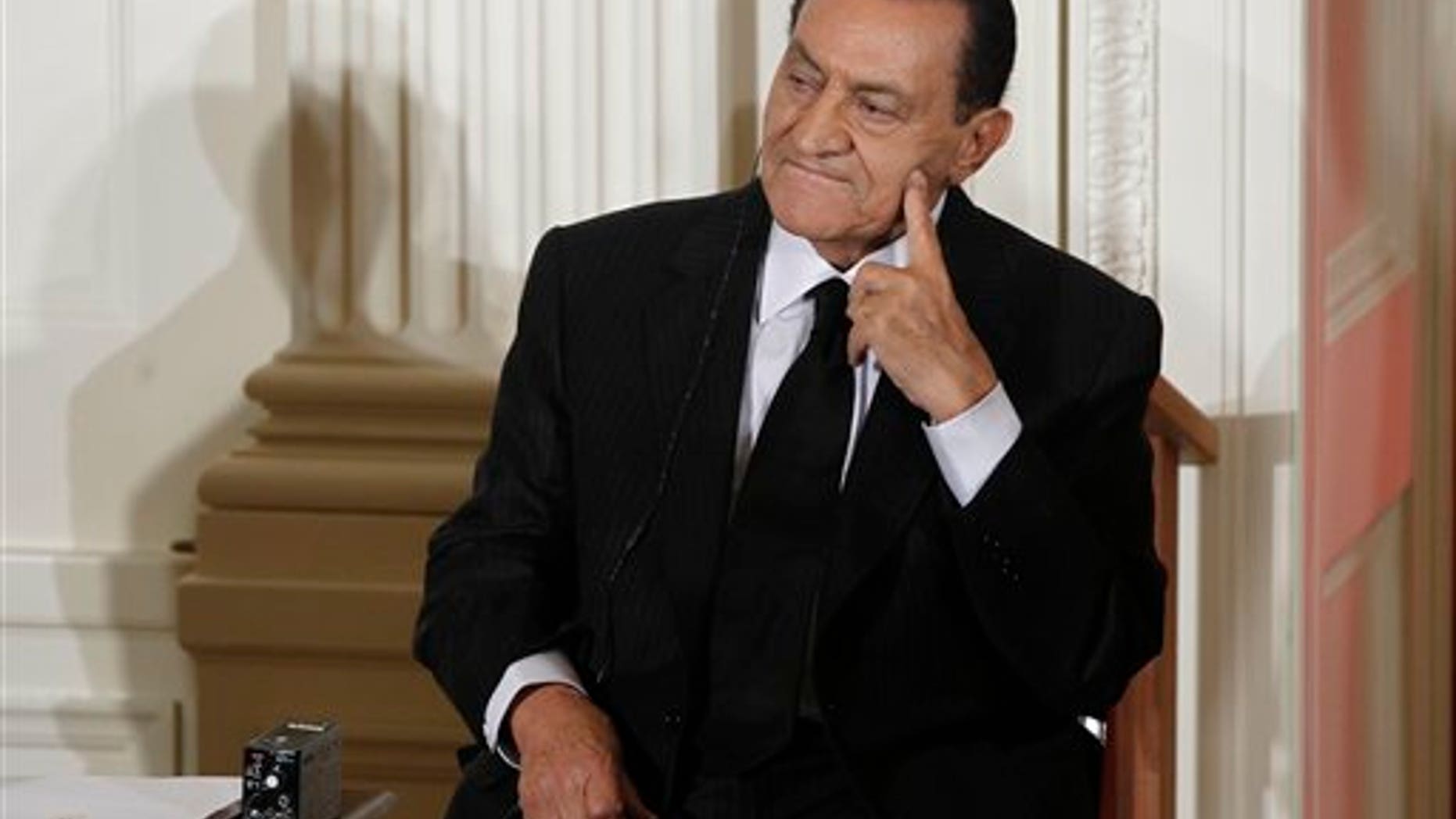 SHARM EL SHEIKH, Egypt -- The former Egyptian president Hosni Mubarak was transferred to a military hospital where he will remain under guard pending questioning, state media said Friday.
The ailing Mubarak was detained at a civilian hospital in the Red Sea resort of Sharm el Sheikh for 15 days while prosecutors investigate allegations of corruption and ordering the killings of protesters in the uprising against his rule, which ended Feb. 11.
The location of the military hospital was not disclosed. The state MENA news agency said he would be moved to prison once his condition improved.
Mubarak has been hospitalized since reportedly suffering heart problems during questioning this week. His two sons, who are also under investigation, were detained at a Cairo prison.