Egypt's el-Sissi replaces minister in charge of nation's police in Cabinet reshuffle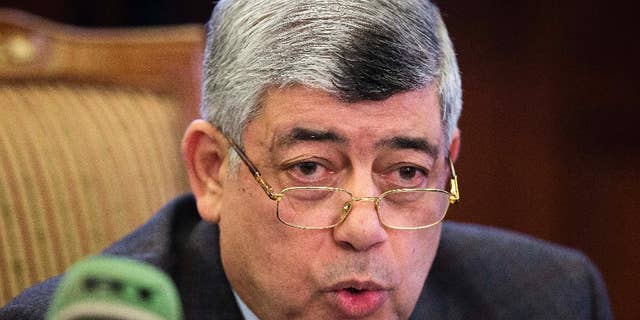 CAIRO – Officials say Egyptian President Abdel-Fattah el-Sissi has reshuffled his Cabinet and replaced the minister in charge of the nation's police.
They said other ministries affected by the reshuffle were those of culture, tourism, agriculture and communications.
They said Interior Minister Mohammed Ibrahim, who is in charge of police, was replaced by another police general, Magdy Abdel-Ghafar. Ibrahim's removal comes after an uptick in bomb attacks blamed on Islamic militants targeting the heart of the heavily protected Egyptian capital, Cairo.
The officials spoke on condition of anonymity because they were not authorized to speak to the media.
It's the first Cabinet reshuffle since el-Sissi, a solider-turned-politician, took office in June. A year ago he led the military ouster of the Islamist Mohammed Morsi, the nation's first freely elected leader.