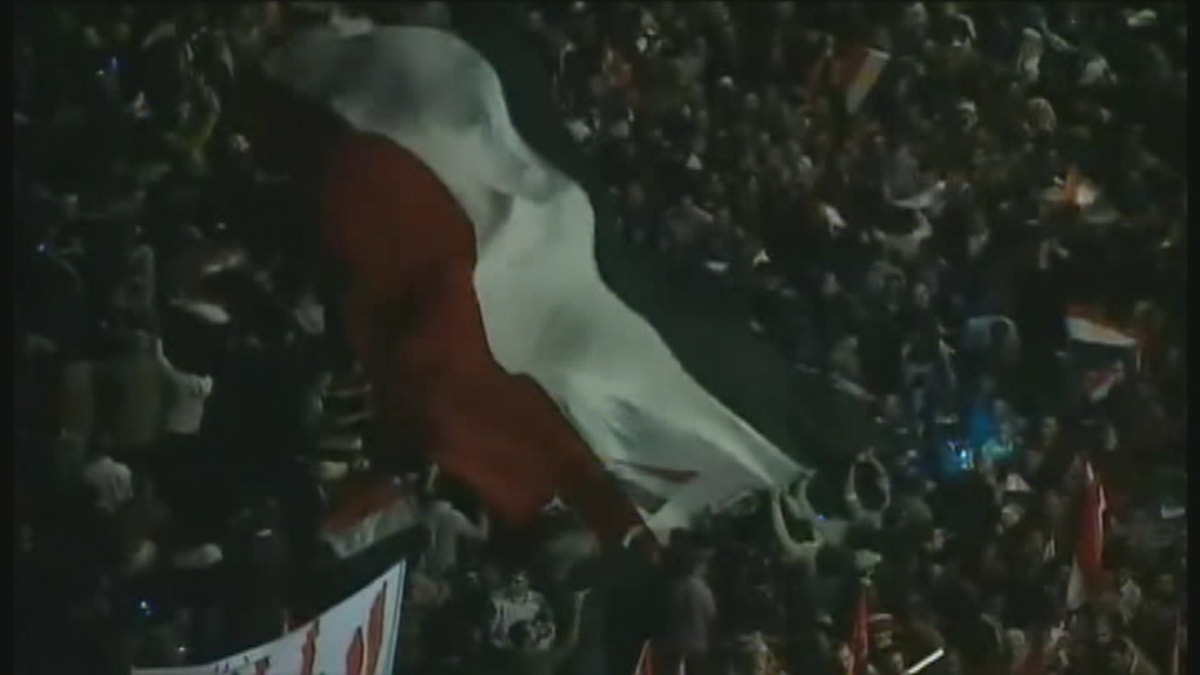 Egyptian soldiers tortured female protesters and administered forced "virginity tests" on them following demonstrations this month, a human rights organization reported.
The officers detained at least 18 women after clearing Tahrir Square of protesters on March 9 and took them to a Cairo Museum annex, where they were reportedly handcuffed, beaten with sticks and hoses, called prostitutes and some given electric shocks in the chest and legs, Amnesty International reported in a Wednesday press release.
Salwa Hosseini, 20, told the group the she and other women also were forced to remove all their clothes to be searched by a female prison guard, in a room with two open doors and a window while male soldiers looked in and took pictures.
The women were then subjected to 'virginity tests' in a different room by a man in a white coat and threatened that "those not found to be virgins" would be charged with prostitution, Amnesty International reported.
"Forcing women to have 'virginity tests' is utterly unacceptable. Its purpose is to degrade women because they are women," said Amnesty International. "All members of the medical profession must refuse to take part in such so-called 'tests.' "
One woman whose test came up negative was beaten and given electric shocks, the group reported.
Journalist Rasha Azeb, who was also detained in Tahrir Square, told Amnesty International that she was handcuffed, beaten and insulted and could hear other women being given electric shocks during her detention at the museum. She was released several hours later with four other men who were also journalists, but the 17 other women were transferred to the military prison in Heikstep.
Testimonies from other women collected by the El Nadeem Center for Rehabilitation of Victims of Violence also were consistent with Azeb and Hosseini's accounts, Amnesty.org reported.
The group is calling on Egyptian authorities to investigate the allegations and instruct army forces that such behavior will not be tolerated.
"Women and girls must be able to express their views on the future of Egypt and protest against the government without being detained, tortured, or subjected to profoundly degrading and discriminatory treatment," said Amnesty International. "…the women could be at further risk of harm if the photographs were made public."
The Egyptian military has repeatedly denied torturing civilians.
The head of the military police told an Egyptian newspaper last week that video footage showing torture was fabricated to create divisions between the public and the military.
Human rights groups also have criticized Egypt's new leaders for trying civilians in military courts.
Amnesty International reported that all 17 women detained in the military prison reportedly were brought before a military court on March 11. Several received one-year suspended prison sentences.