Egypt soldiers enter mosque refuge of Islamist protesters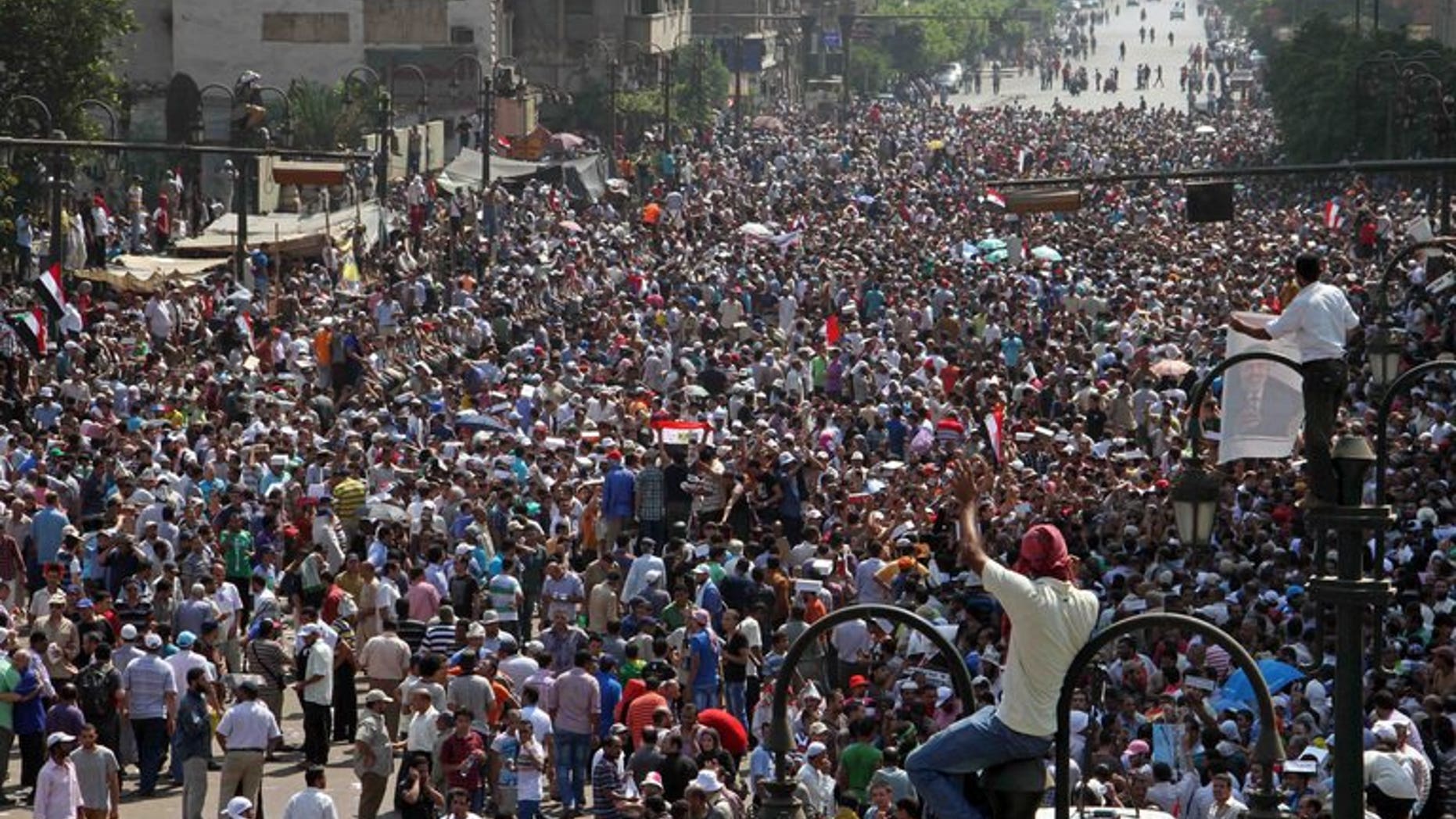 CAIRO, Qahirah (AFP) – Egyptian soldiers entered a Cairo mosque on Saturday where Islamist protesters had holed up overnight after a day of deadly clashes, live television pictures showed.
The private Egyptian ONTV Live television channel showed the soldiers entering, while Al-Jazeera's Egypt affiliate streamed footage on its website of the soldiers inside the mosque.
They appeared to be negotiating with the protesters, attempting to persuade them to leave.
A protester inside the mosque told AFP by telephone that they were demanding they not be arrested, or attacked by hostile civilians who appeared to be gathered outside the mosque.